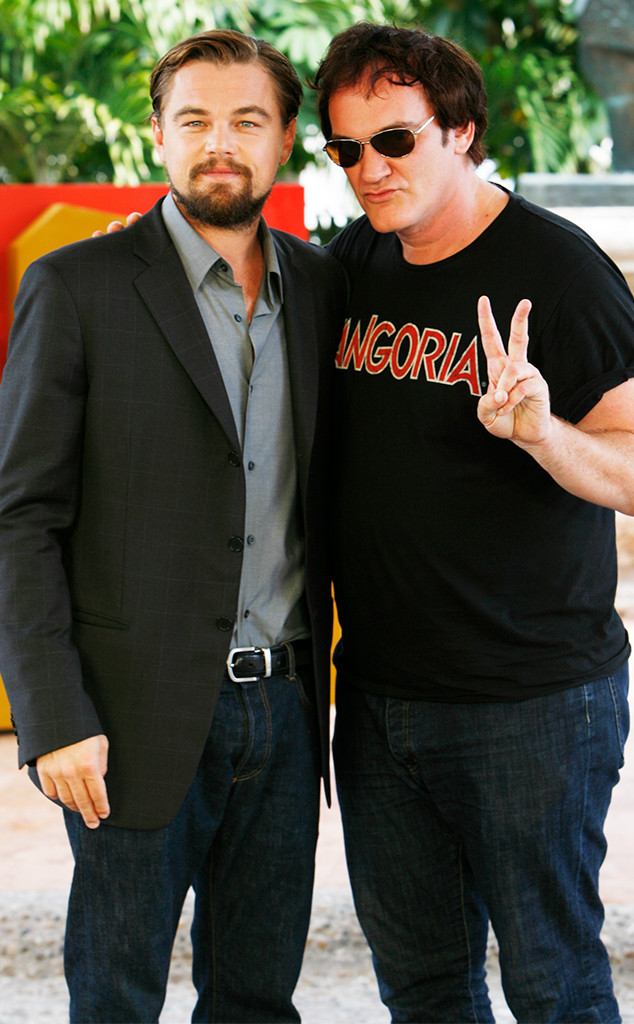 Matt Dames/Sony via Getty Images
Leonardo DiCaprio has landed a role in Quentin Tarantino's upcoming Charles Manson-themed movie.
Deadline reported the story, noting the Oscar-winning star will play an aging actor in what's been described as a Pulp Fiction-esque film.
Though details about the movie have been mostly kept under wraps, we do know it takes place in the summer of 1969 during Manson's murder spree. It also coincides with the 50th anniversary of Sharon Tate's murder.
In fact, reports have circulated that Tarantino asked DiCaprio's Wolf of Wall Street co-star, Margot Robbie, to star as Tate. Big names like Tom Cruise and Brad Pitt are also in talks for what the publication describes as "two meaty male roles."