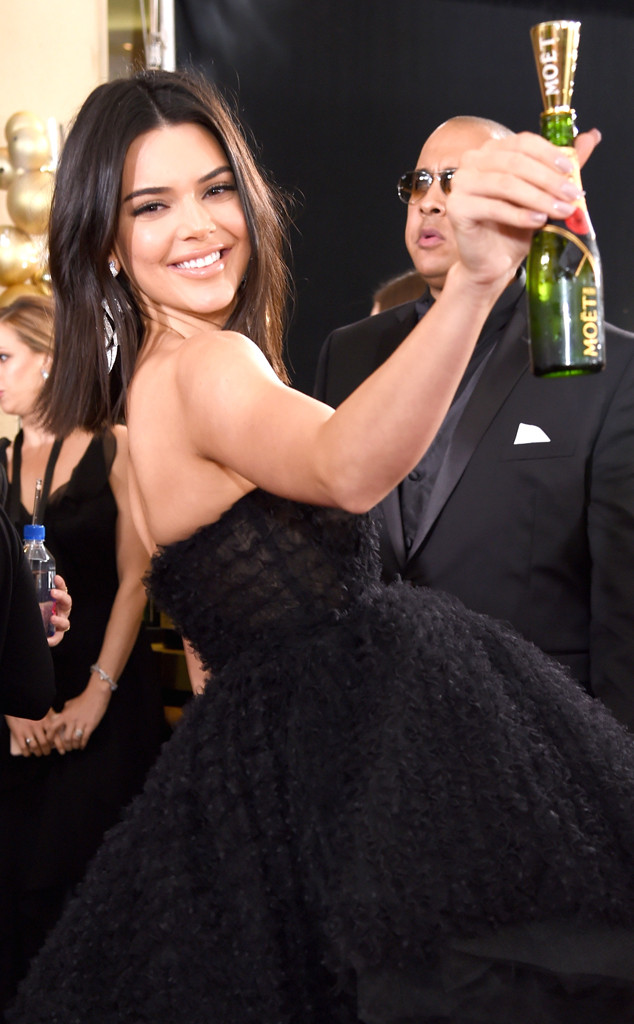 Michael Kovac/Getty Images for Moet & Chandon
On Golden Globes night there are many exciting things that celebrities toast to, but it's not just to celebrate achievements in film and television—many celebrities walking the red carpet also raised their glasses with Moët & Chandon to "Toast for a Cause."
"Toast for a Cause" is a philanthropic initiative where champagne giant Moët & Chandon honors Hollywood and celebrates their long standing history as the "champagne of cinema" (and by long standing we mean 27 years!) by partnering with Golden Globe nominees and guests to toast with Moët's Imperial mini's in support of their favorite charities.
Celebrities such as Zoë Kravitz, Sterling K. Brown, Ricky Martin, Laura Dern, Jude Law and Kendall Jenner all made sure to toast with Moët to highlight the powerful program, now in its ninth year. Jenner, along with her date, Vogue editor Edward Barsamian, was Moët's special guest at the Golden Globes on Sunday, Jan. 7.