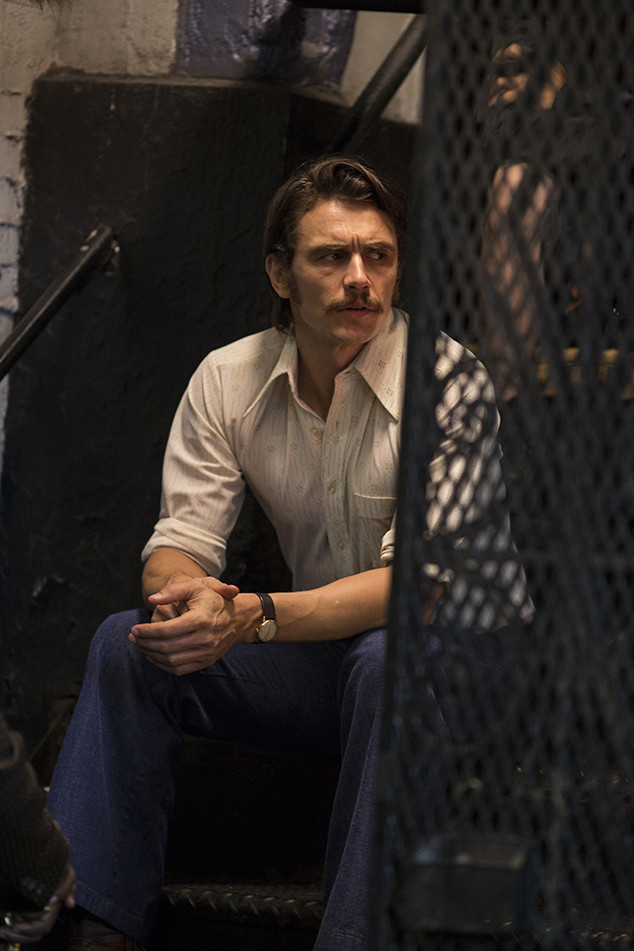 Paul Schiraldi/HBO
After five women alleged in The Los Angeles Times Thursday that James Franco previously engaged in inappropriate or exploitative behavior, a spokesperson for HBO told E! News, "We have verified that no complaints about Mr. Franco have come in on The Deuce production."
Franco, through his attorney, denied their allegations to E! News Thursday. The director and star of The Disaster Artist first addressed the claims Tuesday on The Late Show With Stephen Colbert, insisting they were "not accurate." He also said on Late Night With Seth Meyers Wednesday that he supports sexual abuse victims. "If I have to take a knock because I'm not going to try and actively refute things, then I will," he said, "because I believe in it that much."
David Simon, The Deuce's co-creator and executive producer, also issued a statement to E! News Thursday. "I am still reading it the same as everyone else, trying to discern what is or isn't there. Personally, I can only speak knowledgeably to The Deuce. I've checked with all my fellow producers and other personnel. We have no complainant or complaint or any awareness of any incident of concern involving Mr. Franco. Nor has HBO been approached with any complaint," Simon said. "In our experience, he was entirely professional as an actor, director and producer."