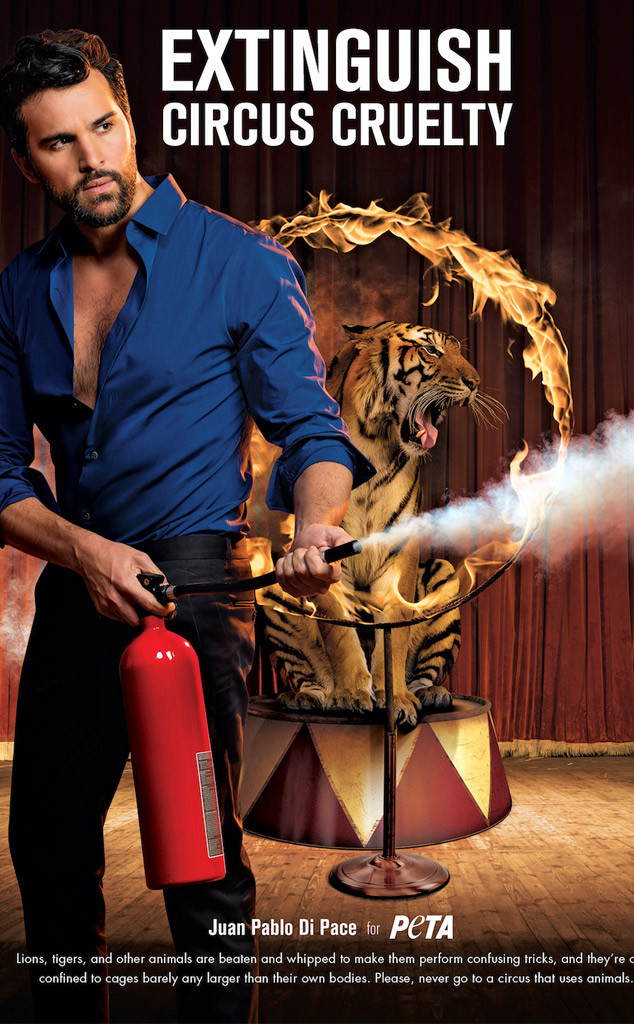 PETA
Juan Pablo Di Pace is taking a stand with PETA.
The Fuller House star is teaming up with the organization as he launches bit to extinguish circus cruelty.
"My love for animals really comes from being a kid and discovering stray cats and dogs … and bringing them in," begins Di Pace during the promotional video.
"I have a special love for felines. I love small cats, big cats. … To see what things are done to them in the circus is really upsetting … they sleep in tiny cages. They're forced to do things they don't want to do. They beat them up," he says.