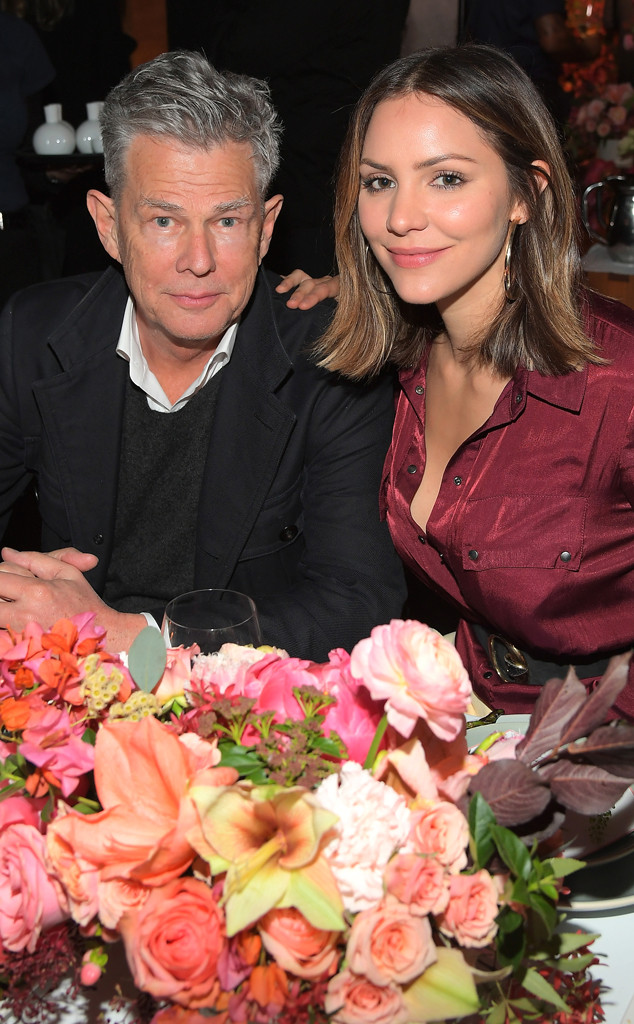 Charley Gallay/Getty Images for Bumble
While David Foster and Katharine McPhee are enjoying their May/December relationship right now, don't expect wedding bells in the near future.
A source tells E! News that the musical duo, who just can't keep their hands off each other, isn't talking about marriage anytime soon, but they are "enjoying the bond that they share right now."
The insider also says that, "Their relationship is very healthy and in a good place."
Despite already walking down the aisle four times, the source says that, "David has not shown any interest in getting married again. He hasn't discounted how he feels about Katherine but there are no plans for them to even get engaged anytime soon."
The source also made it clear that Katharine wasn't pushing to get married, in fact the couple is "content" where they are.
Luckily everyone seems to have a good sense of humor about the marrying man, who split from his fourth wife Yolanda Hadid in December 2015.
"David's daughters joke that their father would indeed require a strict prenup for his fifth marriage," said the insider.
David has eight children, five of which are daughters.
The source also admitted, "No one sees him walking down the aisle again and it has not been a discussion."