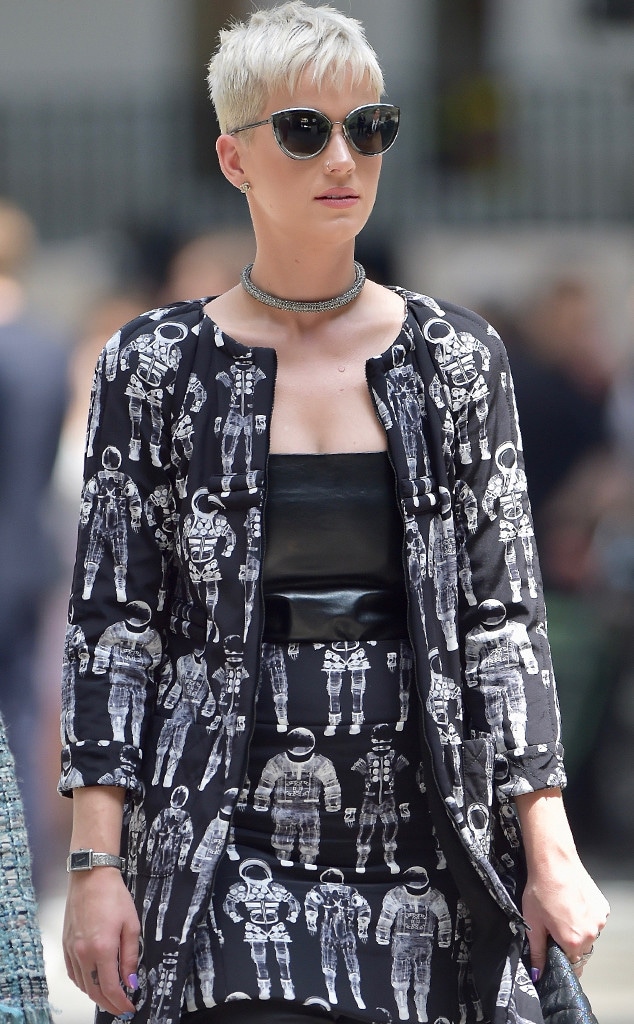 Visual via ZUMA Press
With more Instagram followers than the entire United Kingdom, it's safe to say Katy Perry and privacy don't exactly go hand in hand. 
Most places the international pop star goes, she's hoarded by cameras and excited fans. Still, in the midst of all of the noise, the 33-year-old has managed to keep certain elements of her live out of the spotlight. 
So, how does the American Idol judge manage to maintain privacy given her worldwide stardom? 
"It's really like walking a tightrope," she told reporters following a TCA panel for American Idol on Monday. "You don't have to answer any question. You're not under oath, and even when you are, you know. So, you don't have to answer questions and you don't have to leave breadcrumbs all over social media if you don't want to. But, some people do that and need that and it's a tool and all that stuff."
While Perry is certainly no stranger to social media (she has amassed more than 100 million Twitter followers to date), she didn't anticipate the level of attention she would garner. 
"Listen, all the fame stuff is just a byproduct of what I do," she added. "It's not what I sought out to do. I just wanted to tell stories and sing and connect with people."
Still, much like all of us, Perry isn't immune to the pull of the digital age. "I love movies. I love traveling. I love culture. I love modern art museums. But, I'm just like anyone—I scroll," she said. 
However, when she isn't scrolling and wants to keep it low-key at say the movie theater, she has some tactics for staying undercover. 
"I wear like an Adidas tracksuit," the star revealed. "You know, like the one Elton John wears and Madonna wear, like they've worn their whole careers? That's the trick. Just wear like the same thing and nobody cares."
—Reporting by Lauren Piester