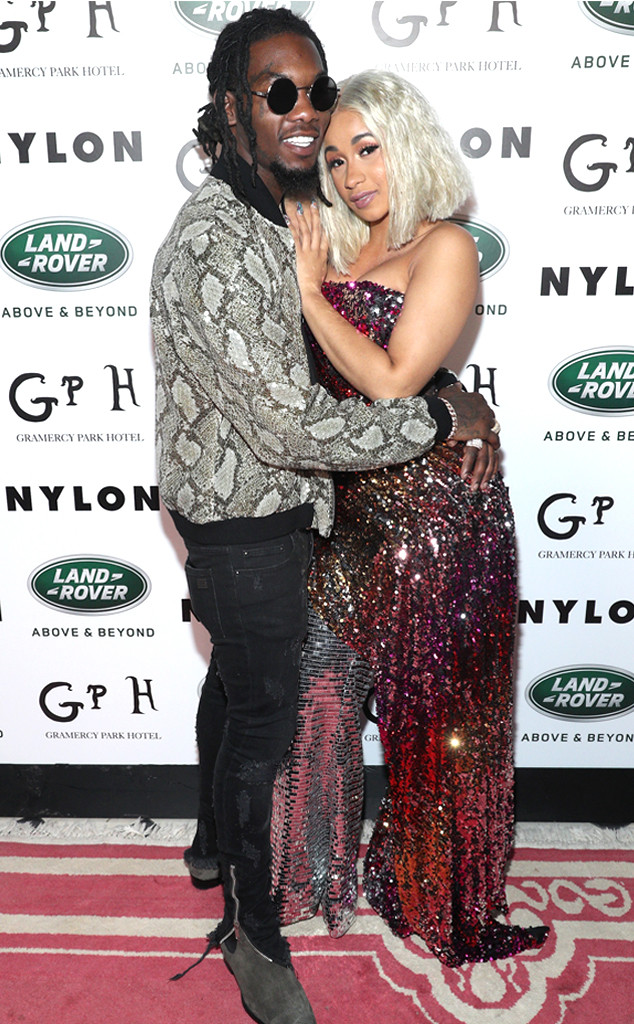 Rob Kim/Getty Images
For better or worse, Cardi B is sticking by her man... at least until she's made up her mind.
After rumors began circulating that the rap superstar's fiancé, Migos artist Offset, was the subject of yet another sex tape, Cardi offered an update on their relationship status in a series of since-deleted messages to fans on social media.
Cardi, 25, seemingly confirmed the cheating scandal but asked internet lookie-loo's to respect her privacy as she sorts out the future of her trip down the aisle. "I'm going to make a decision in my own times with my heart and mind," she wrote on Twitter, according to multiple outlets. "I don't need to be rushed or be told what to do. Its my life! I belong to me not to the world."