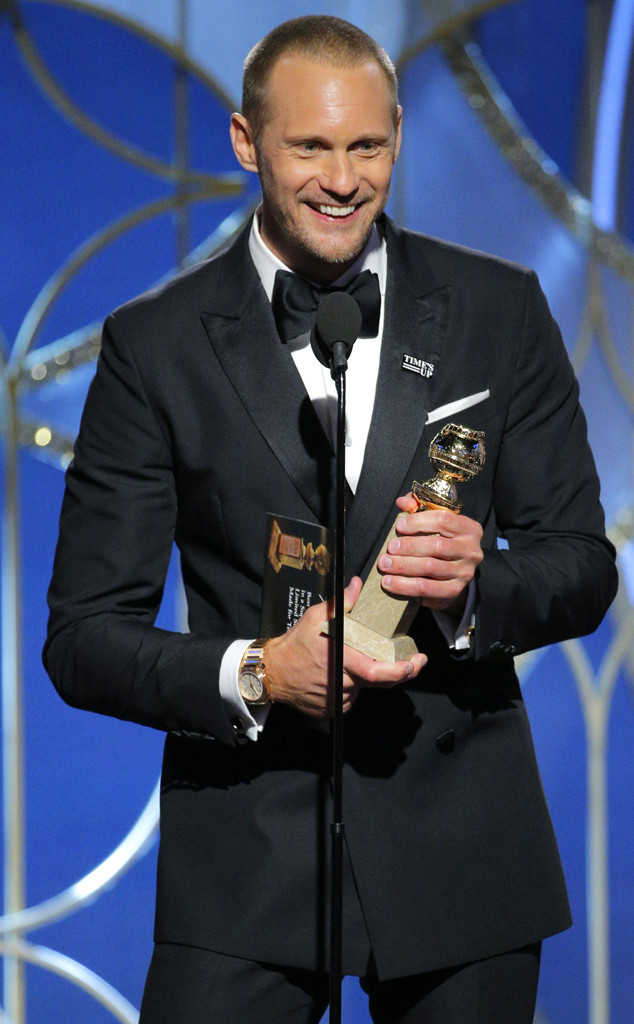 Paul Drinkwater/NBC
Alexander Skarsgard is taking home his very first Golden Globe trophy!
The Big Little Lies actor won Best Supporting Actor in a TV or Limited Series at the 2018 Golden Globes, and he's giving most of his thanks to Nicole Kidman.
After thanking a "special 8-year-old" and the rest of the cast and crew, Skarsgård pointed out that most of his scenes were with his red-headed co-star and executive producer, which he owed for "the best experience of his career."
"I am here tonight because I had a privilege of working with a group of extraordinarily talented women. Most of them are in this room tonight," he began before thanking the producers and author of the book, Liane Moriarty.