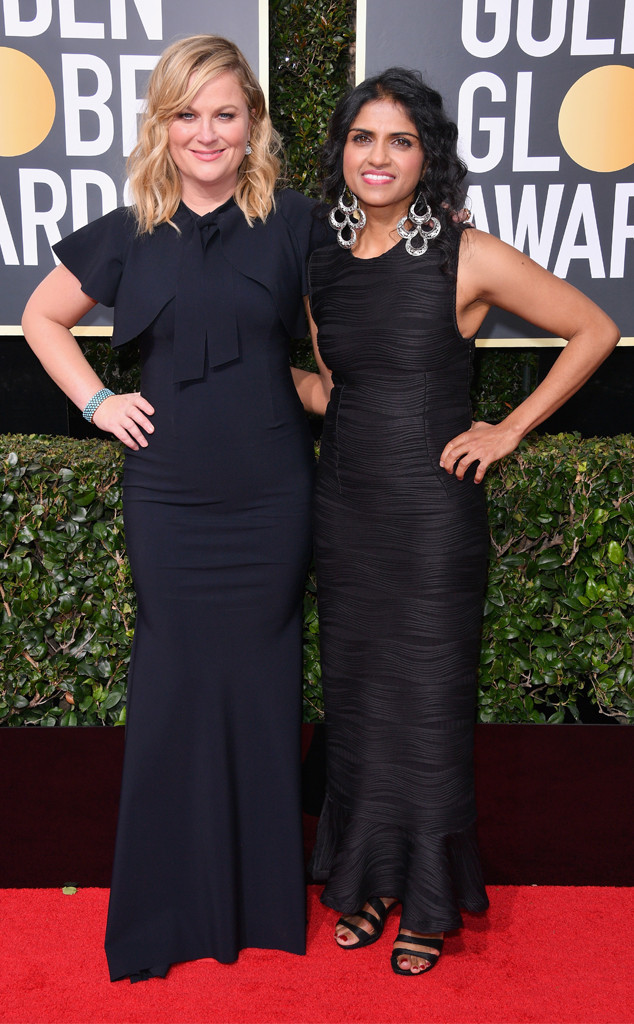 George Pimentel/WireImage
Seth Meyers, you can hold the punch line...Amy Poehler's got this!
During his opening monologue at the 2018 Golden Globes, Meyers creatively included some of the issues attached to gender inequality in Hollywood. To do so, he sarcastically attempted to set Poehler up ahead of her punch line. However, the comedienne proved no woman needs a man to lay one up for her in 2018.
"I do the setup, you do the punch line," Meyers argued, jokingly.
"Oh, is that how it works? You're explaining something I already know. Is this the mansplaining part of the evening?" Poehler fought back.
"I just don't think it will work without a setup to your punch line," Meyers said.