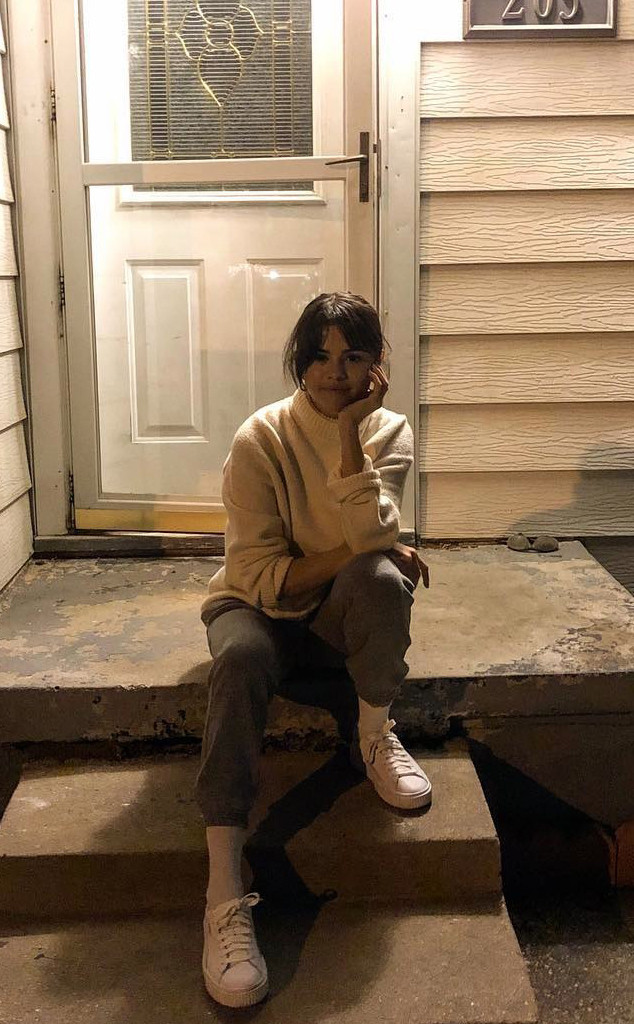 selenagomez / Instagram
Selena Gomez got a strong whiff of nostalgia this weekend.
The songstress took a walk down memory lane—figuratively and literally—when she visited her childhood home in Grand Prairie, Texas. In a photo shared on social media on Saturday night, the star took a seat on the house's front steps for some reflection.
"The home I grew up in, from birth to 13... (no one was home when I knocked this time lol) I visit this place every chance I get," she wrote online. The now-25 year old would go on to land her breakout role on Disney's Wizards of Waverly Place two years later.