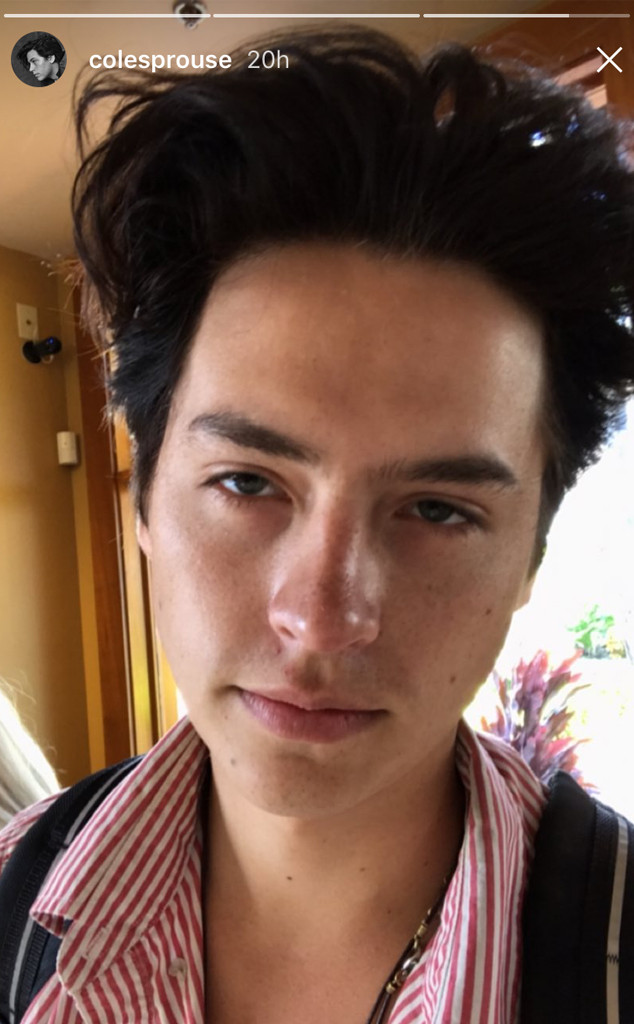 Instagram
Watch your back pop culture lovers. Your favorite celebrity may be closer than you think.
While visiting Hawaii, Riverdale star Cole Sprouse stopped in a store to get some ice cream. But while he was in line, the actor just so happened to notice a college student on her phone.
She wasn't just texting a friend or checking her e-mail. In fact, she was googling the Hollywood star.
In a series of Instagram Stories, Cole zoomed in on the fan. As for his reaction, we'll let the face tell that part of the story.
So who is the fan in question? BuzzFeed was able to track her down and it's 19-year-old Janani Krishnan-Jha. She was able to share her side of the story and swore she just wanted to make sure it really was the Cole Sprouse.