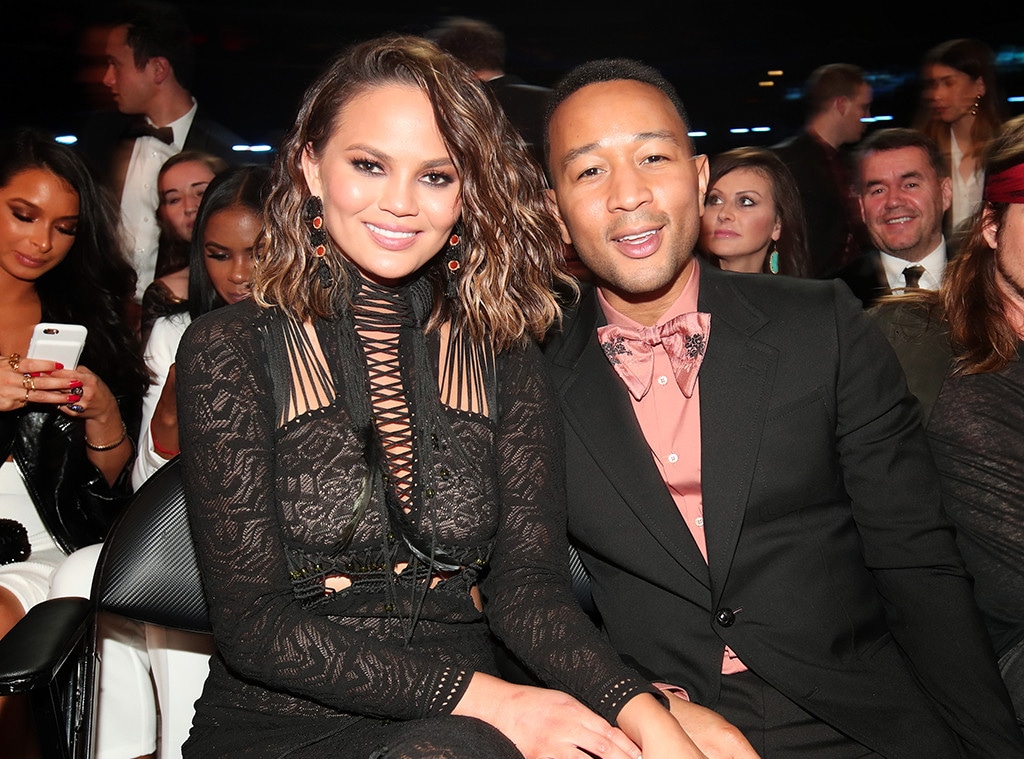 Christopher Polk/Getty Images for NARAS
Chrissy Teigen and John Legend didn't hold back after a reporter linked them to a discredited sex trafficking conspiracy theory known as Pizzagate.
As Today reports, Liz Crokin tweeted pictures of the couple's 1-year-old daughter Luna in several Halloween costumes over the weekend and wrote, "Chrissy Teigen's daughter dressed as a hot dog, Alice in Wonderland and a pineapple but note [pizza] emoji."
The tweet, which has since been deleted, was interpreted by Teigen and others as a reference to Pizzagate—a conspiracy theory debunked by police that claimed a Washington, D.C. pizzeria served as a base for a child sex trafficking ring. 
"Yeah, yeah it's just Twitter but I'm pretty sure this *sick* person is saying we are dark-sided pizzagate pedophiles who traffic our daughter," Teigen tweeted. "Ummmmm this is really scary s--t."
Crokin told E! News she was simply "pointing out a pizza emoji without accusations."
"In the original post, I made accurate observations about photos Chrissy Teigen has publicly posted which included pointing out a pizza emoji without accusations," she told E! News, in part. "I find it alarming that from that, Chrissy would jump to the conclusion that I accused her of being in a child sex trafficking ring..."
Crokin, who supports President Donald Trump, added, "President Trump's DOJ made a record number of pedophile arrests last year. I hope Chrissy chooses to use her platform in the future to bring awareness to this horrific epidemic—especially now that Trump has declared January National Human Trafficking Prevention Month—instead of joking about pedophilia and attacking those exposing it."
Their Twitter exchange didn't end there. After Teigen tweeted that Crokin having 50,000 followers was "not okay," Crokin replied, "What's not OK is trafficking kids as sex slaves which is rampant in Hollywood. Why don't you use your platform to educate people?"
Teigen then demanded an apology. However, Crokin continued with her accusations.
"Chrissy you run in circle with people who rape, torture & traffic kids. This is a fact, I expose sex trafficking for a living," Crokin tweeted.
After that, Teigen tweeted, "Anyone know any good lawyers?"
The supermodel isn't the only one to indicate possible legal action. In response to one of Crokin's tweets, Legend wrote, "You need to take my family's name out of your mouth before you get sued."
Teigen continued to tweet about the exchange over the weekend—at one point writing, "you are going to court."
Teigen has made her Twitter account private.