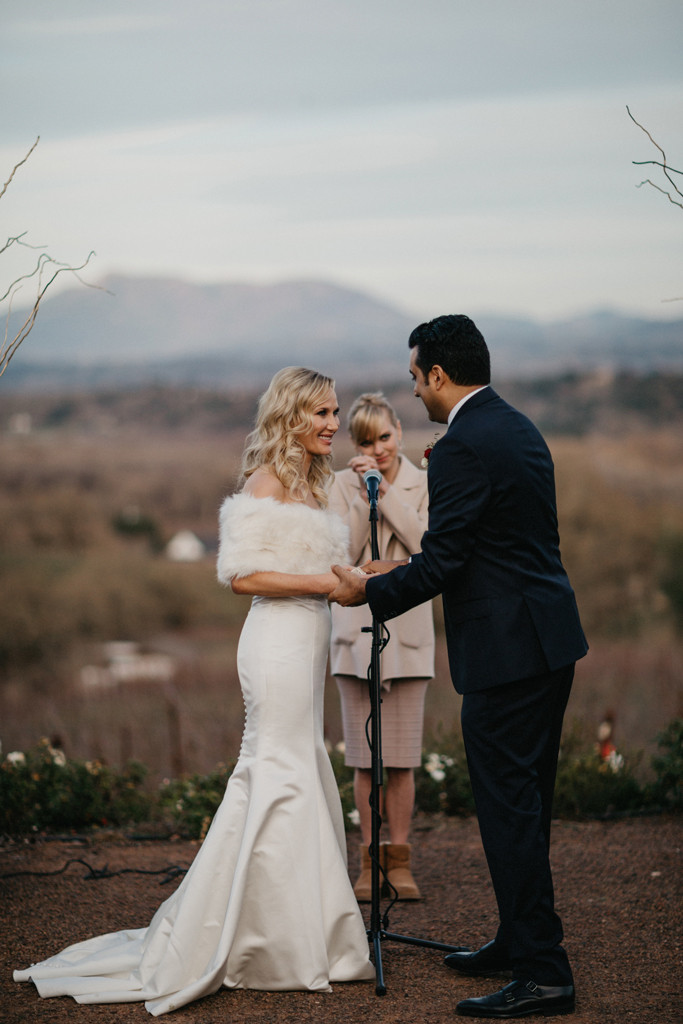 Melissa Atle of Weddings by Sunnyside @itsmelissaatle, @weddingsbysunnyside
Anna Faris played a major role in her friend's wedding.
The Mom actress recently officiated her friend and Unqualified podcast co-host Sim Sarna's wedding, held outdoors at the Thomas George Estates in Healdsburg, Calif. Anna took to Instagram Friday to send her congratulations to the couple and share pics from the special day.
"Congrats Sim & Amy!!!!!" Anna wrote alongside the pics, which show the actress wearing a pale pink coat, dress and chestnut Ugg boots!
Sim also shared pics from the ceremony on social media. "Perfect day. Can't believe this beautiful woman is my wife. @amy_and_stausi," he captioned the post.