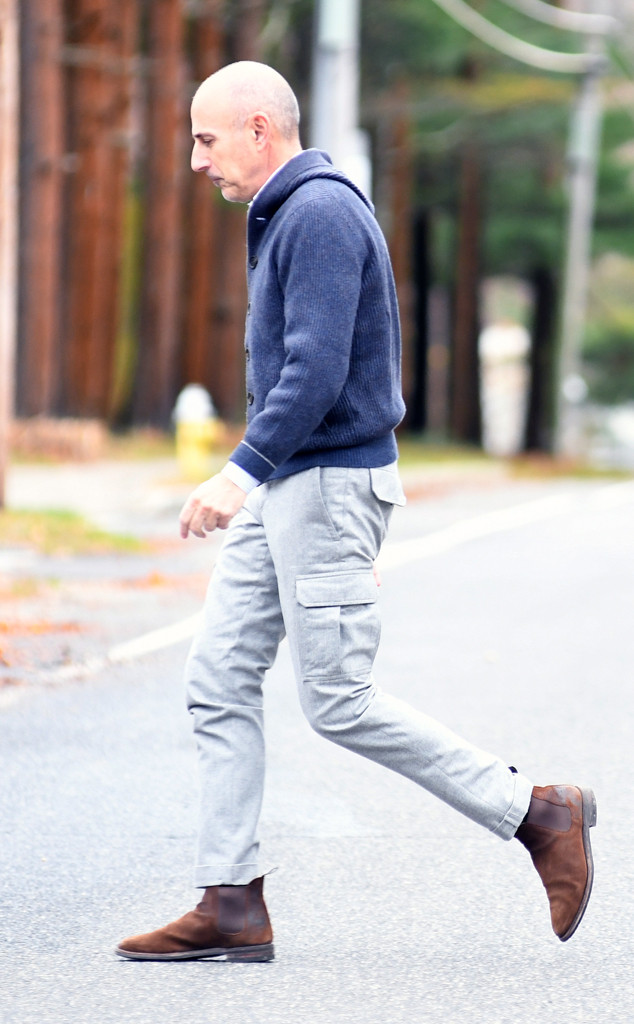 Elder Ordonez / Splash News
Matt Lauer and Annette Roque have removed their wedding rings.
One week after Lauer was fired from NBC News over inappropriate sexual behavior, the former Today host was spotted in Sag Harbor, New York without his wedding ring on. Lauer's wife, Roque, was also spotted in the Sag Harbor area without her wedding ring on Wednesday.
These photos have surfaced just as Roque's father, Henri Roque, has told the Daily Mail that his daughter "is not going to stay" with Lauer.
"I have no words for her husband," Henri told the publication. "What he has done is bad. Everybody feels betrayed."