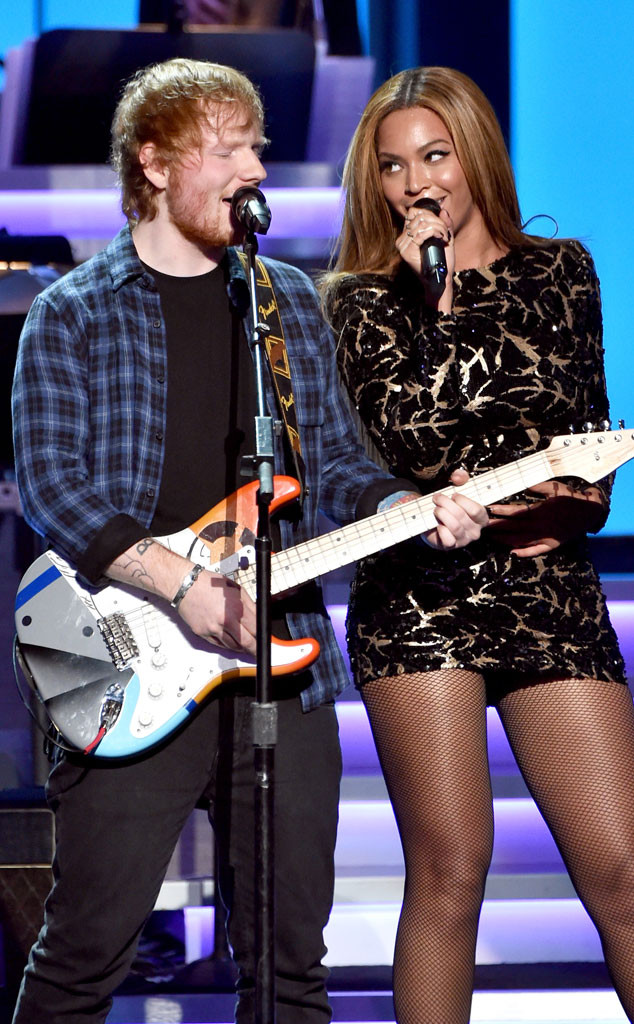 Kevin Winter/WireImage
We're getting closer to the release of Ed Sheeran's "Perfect" duet with Beyoncé!
On Thursday, the 26-year-old singer announced on his Instagram page that the collaboration with Bey would be released tonight, surprising their fans.
And this isn't the first time the duo has worked on a collab together, in fact, Ed and Beyoncé seem to be good friends!
While this might seem random, we actually have proof that this friendship isn't as random as you might think!
Let's take a look at all of the times these two have collaborated, talked about each other or just spent time together.