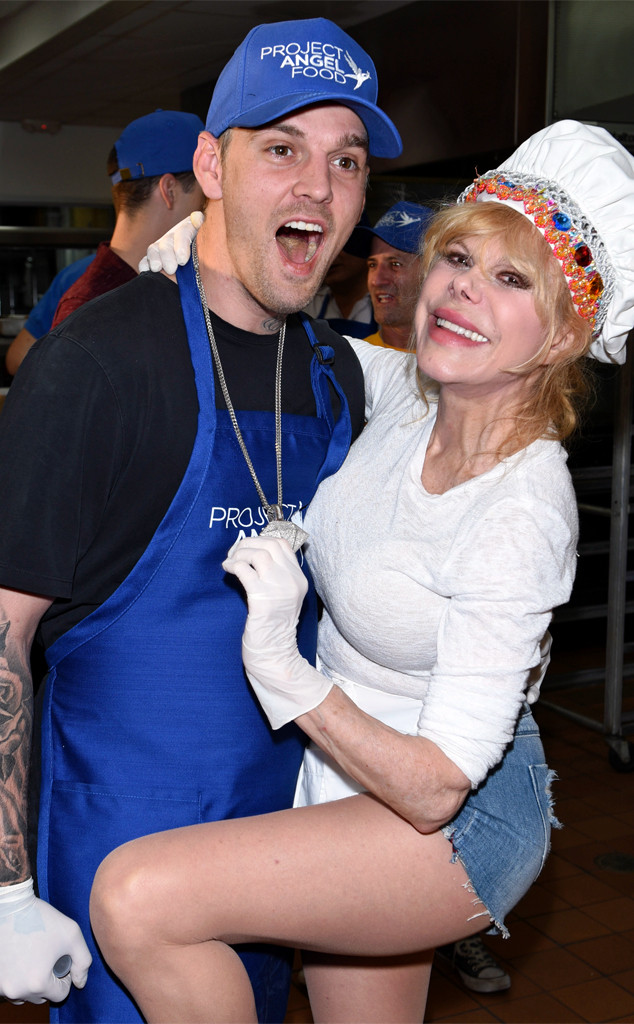 Michael Bezjian/Getty Images
Two months after checking into rehab, Aaron Carter is out and looking healthy as ever.
The pop star spent Thanksgiving 2017 volunteering with Project Angel Food in Los Angeles, a non-profit organization that prepares and delivers meals to those battling critical illnesses. Carter, 29, was all smiles as he posed for photos with fellow do-gooder Charo and worked in the kitchen to assemble holiday dinners for the less fortunate.
"Today, I'm thankful to be able to give back to @ProjectAngelFood. #MonthOfGiving #FoodIsLove #FoodIsMedicine," he wrote on Instagram.
It's unclear when the former child star departed his rehab facility, but just two weeks ago E! News learned Aaron was still receiving treatment and feeling "amazing."