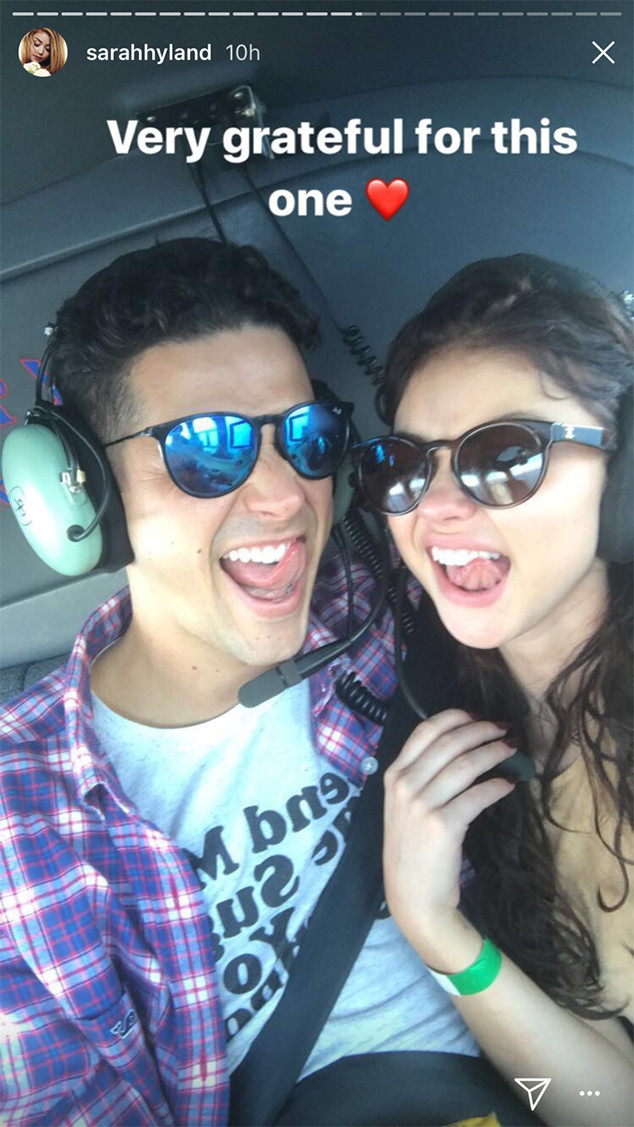 Instagram Story
If this were The Bachelor, Sarah Hyland would easily get Wells Adams' final rose.
Ahead of the Modern Family actress' 27th birthday on Nov. 24, the reality star and radio host surprised his girlfriend Wednesday with a special date: a helicopter trip to Santa Catalina Island. Hyland shared photos and videos with fans Thursday, prefacing it with a warning. "Now, I'm going to do an Instagram story of really, really annoyingly cute vomit-worthy videos of my day yesterday," she said. "Get out your vom buckets 'cause it's about to get real in this cute house."
"Wells surprised me with a birthday trip," Hyland added, biting her lip. "It was awesome."
Hyland shared photos and pictures, often doodling on them. "I can't. I'm all gushy," she wrote over one of the pictures. In yet another shot with Adams, she said, "Very grateful for this one."
For the last picture, she wrote, "OK, I think I'm done with the gush for now."