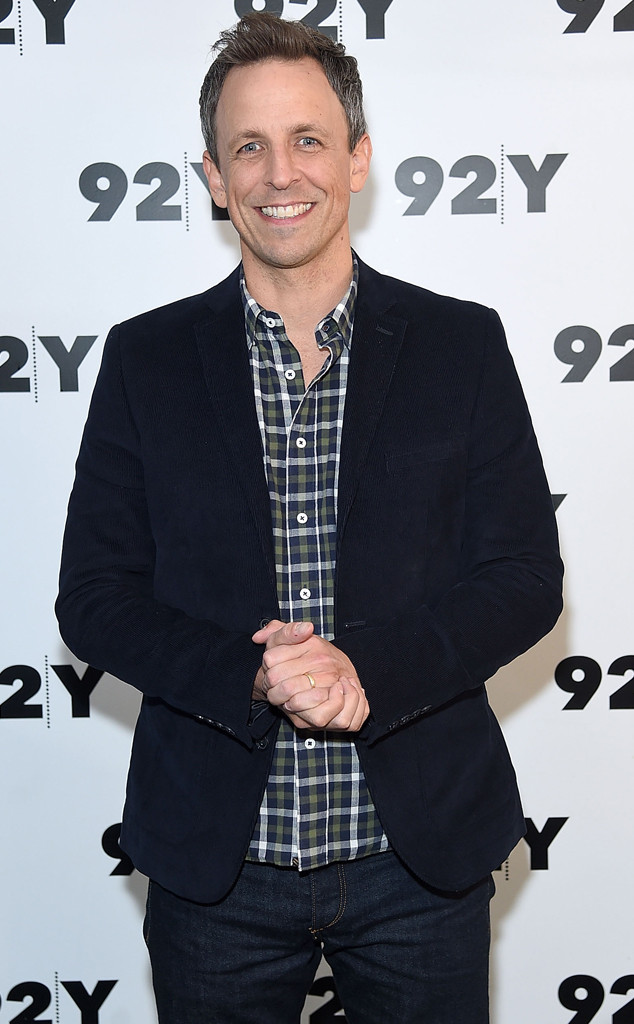 Jamie McCarthy/Getty Images
After some recent rumblings, it's official:Seth Meyers will serve as host of the 75th annual Golden Globes in January 2018.
The Late Night host takes the reigns over from The Tonight Show's Jimmy Fallon, who captained the ship in 2017.
Of course, all eyes will be on Meyers to see how the funnyman handles the wave of sexual misconduct and assault allegations that have taken down Hollywood's most notorious men (and many others) in recent months.
Here's why we think he will score big as host of the Golden Globes...