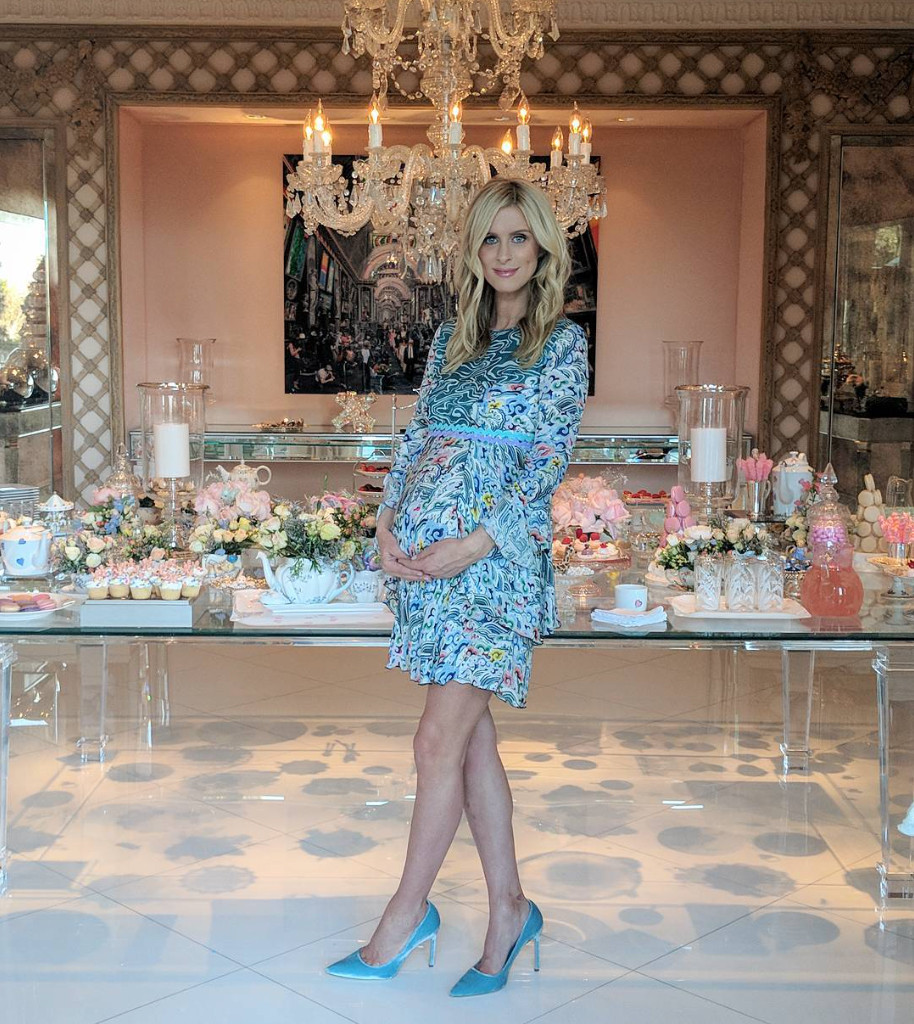 Instagram
The Hiltons do everything in style, including baby showers.
Paris Hiltonand Kathy Hilton threw a beautiful shower for their family member Nicky Hilton Rothschild at their Bel Air mansion on Tuesday.
The Hilton home was in full holiday mode during the shower, with pink Christmas trees and other festive decorations spotted in Instagram pictures shared of the joyous occasion.
Since Nicky is holding off on finding out the sex until the birth of her second child, the shower was decorated with pink and blue touches.
Keeping with the color scheme, the famous family was dressed in blue and pink, with Paris and Nicky's one-year-old daughter Lily Grace Rothschild matching in pink dresses while Nicky and her mom wore blue outfits.