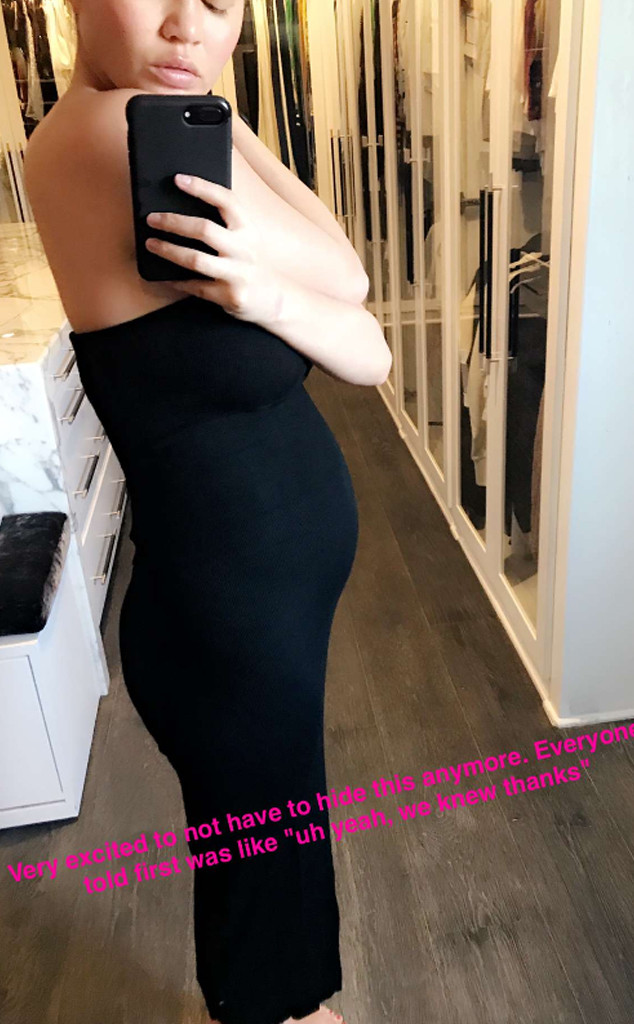 Instagram
Shortly after daughter Luna announced her mommy was expecting on Instagram, Chrissy Teigen debuted her baby bump.
The model took to Snapchat on Tuesday to bare her growing belly.
"Very excited to not have to hide this anymore," Teigen wrote in her post. "Everyone I told first was like 'uh yeah, we knew thanks.'"
But that wasn't the only surprise Teigen had in store for her fans. The model also debuted bangs. She posted a picture of her stylist cutting her bangs on Snapchat and then showcased the finished product on Instagram. The Lip Sync Battle host modeled her new 'do with some fun filters.