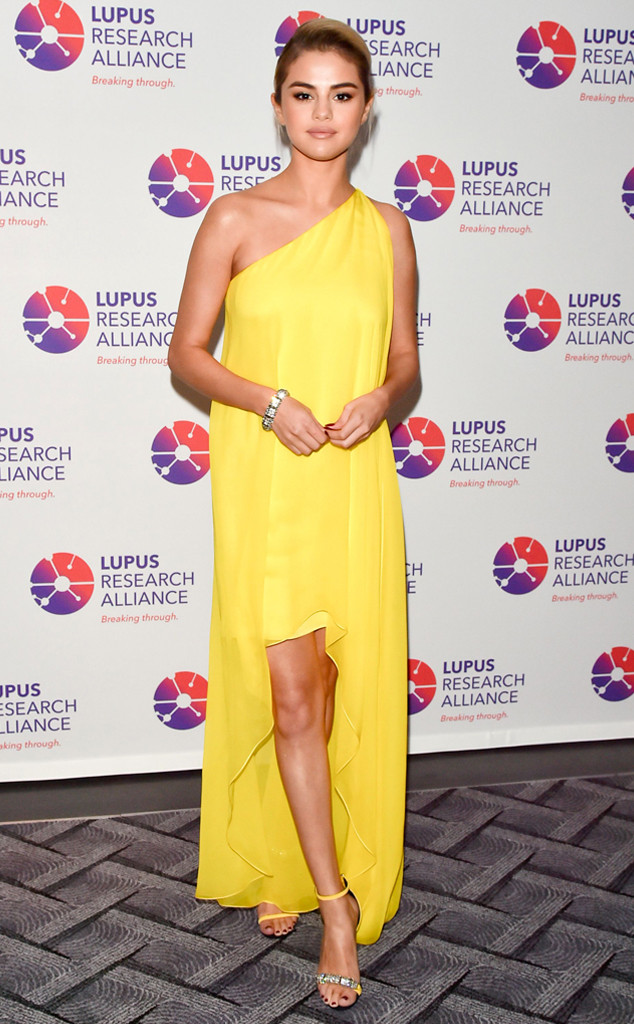 Walker/Rex Shutterstock via ZUMA Press
Selena Gomez won't let her struggle with Lupus define her, but she is committed to finding a cure.
One day after performing at the 2017 American Music Awards, the pop singer delivered an honest speech at the Lupus Research Alliance's Breaking Through Gala in New York City. Taking the stage in a bright yellow, one-shoulder gown, Gomez reflected on her own journey overcoming the autoimmune disease and the moment she realized her diagnosis was "life-or-death."
"I am really honored to be here with all of you guys tonight, my Lupus community," she shared onstage. "As many of you know or might not know, I was diagnosed with Lupus about five or six years ago."
Selena said she's brought her own private struggle to light to encourage others to seek treatment and "raise awareness" about what it means to live with Lupus.