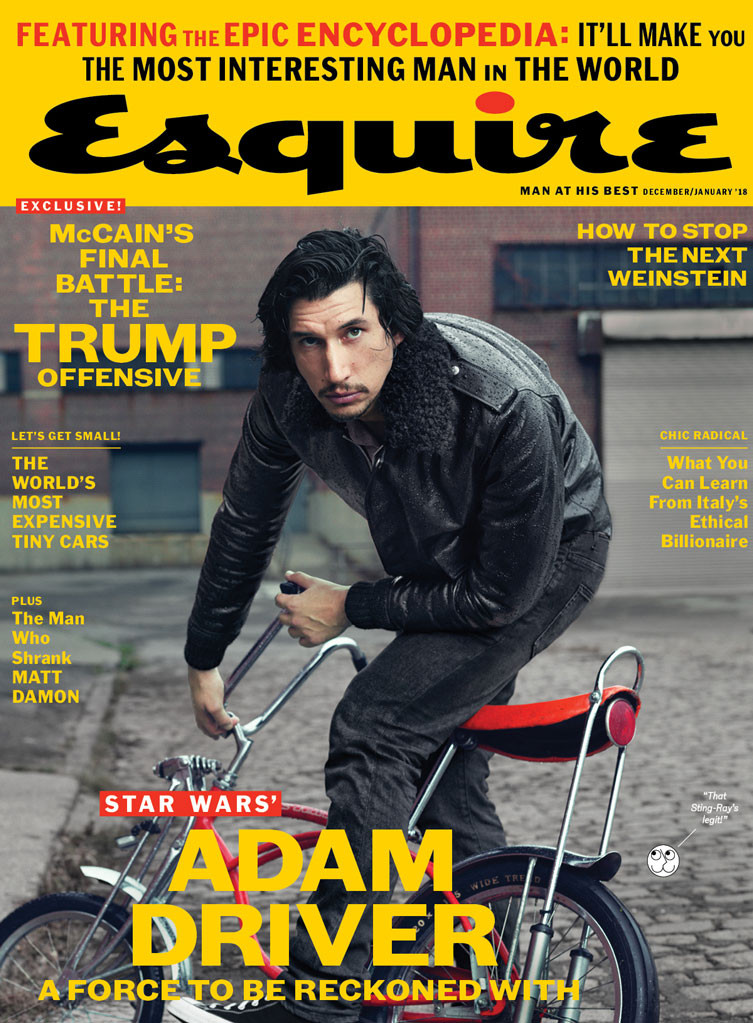 Norman Jean Roy
Adam Driver isn't sure that he'll watch Star Wars: The Last Jedi.
The 34-year-old actor, who plays Kylo Ren in the movie, appears on the cover of Esquire's December/January Issue and inside the magazine he reveals that he has a hard time watching himself on screen.
"I can't just watch it objectively. I always hate it and then come back to, like, 'Okay, that's fine, it's not about me. It's the story,'" he shares. "I can't watch it once. I have to watch it five times, you know? The movie is over. It's on film, so it's permanent. But if I think about it more, it's just an obsessive loop I keep playing in my mind that I can't get caught up in because it's totally self-destructive and not helpful moving forward. Because that's happened to me before. I see myself, and then the next thing I'm thinking about is F--king hell, my face is long or Why am I doing that thing!"