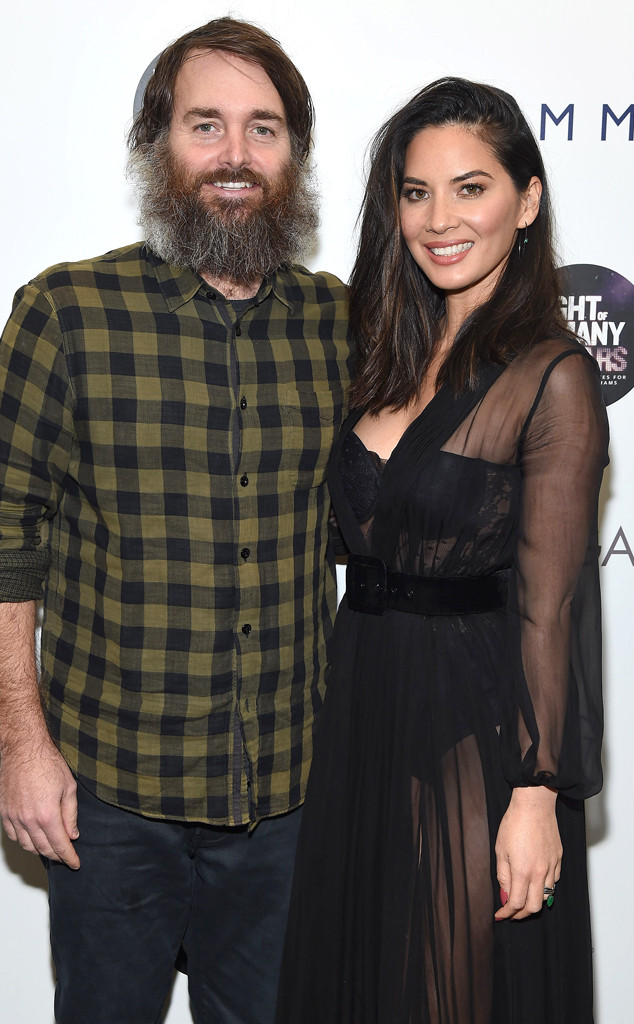 Gary Gershoff/Getty Images
Olivia Munn and Will Forte had themselves a fun night on Saturday.
Early in the evening, the X-Men actress and SNL alum attended HBO's Night of Too Many Stars: America Unites for Autism Programs event. They walked the carpet and posed for photos together. Inside the event, they appeared on stage separately to present.
Around 11 p.m., Munn posted on Instagram Stories images and videos from the fundraiser. One photo showed her and Forte riding down an escalator.
"#WillForte didn't want my dress to get sucked into the escalator and kill me," she wrote. "Such a gentleman."
Another pic shows her and Forte hanging out with a group of friends.
"SKWAD," she wrote.