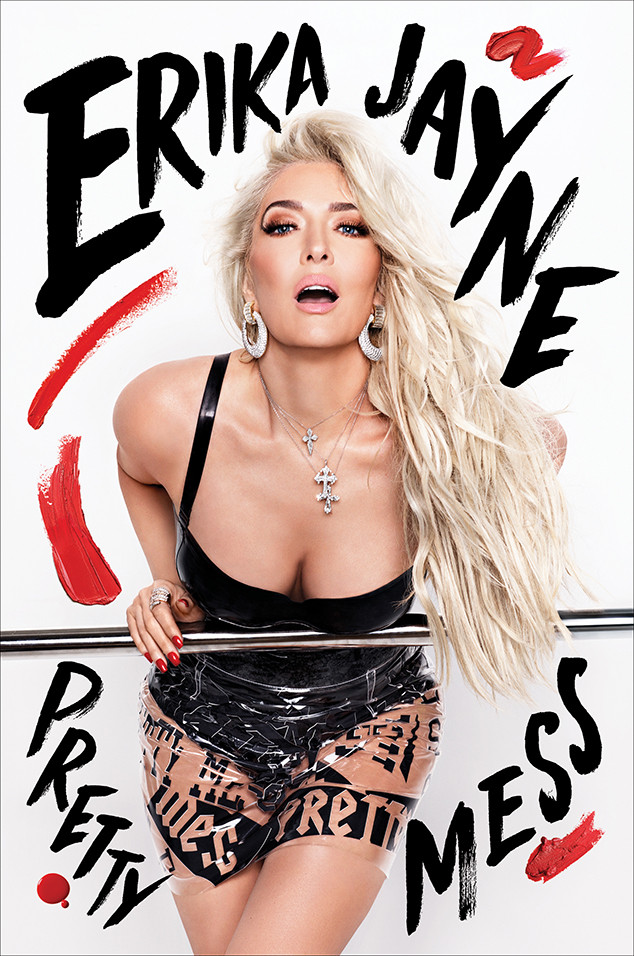 Gallery Books
Erika Jayne is a Pretty Mess, all right—emphasis on the word "pretty."
E! News was given the exclusive first look at the cover her memoir, to be published on March 20, 2018. "Without Erika Jayne, Erika Girardi would just be another rich bitch with a plane," she joked of her dual personas in July, when the book deal was announced. "I hope my intimate story can inspire readers to become their own strong, confident and vibrant pretty messes."
Gallery Books, an imprint of Simon & Schuster, will publish Pretty Mess.
In a statement to E! News, publisher Jennifer Bergstrom said, "This book proves why Erika Jayne is a fan favorite: She's fun and she's fearless—and for the first time, she's here to tell all."