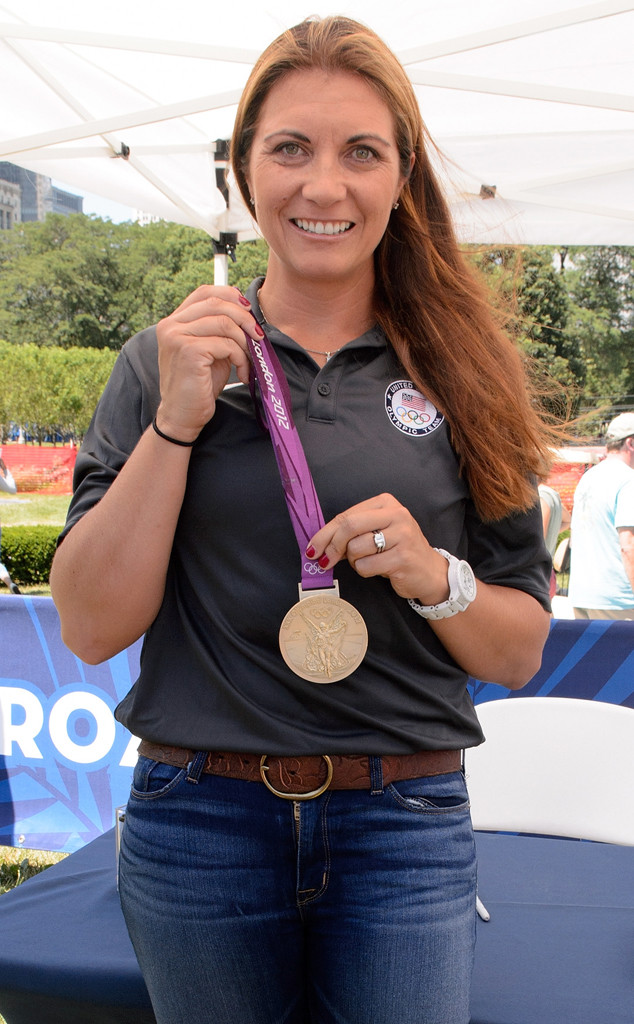 Daniel Boczarski/Getty Images for USOC
Misty May-Treanor is serving up some wonderful news!
The three-time Olympic gold medalist announced via Twitter on Thursday that she's given birth to twins, her second and third child with husband Matt Treanor.
"The @lbccvikings women's team got to meet the latest [addition] of Treanors earlier this week," the volleyball pro wrote alongside a photo of her babies meeting the Long Beach City College women's volleyball team she coaches. "Lots of babysitters!"
Sports fanatics will remember Misty from the 2004, 2008 and 2012 Summer Games, where she and teammate Kerry Walsh Jennings dominated the beach together. In 2014, Misty and her MLB star hubby welcomed their first child together, a daughter named Malia Barbara.