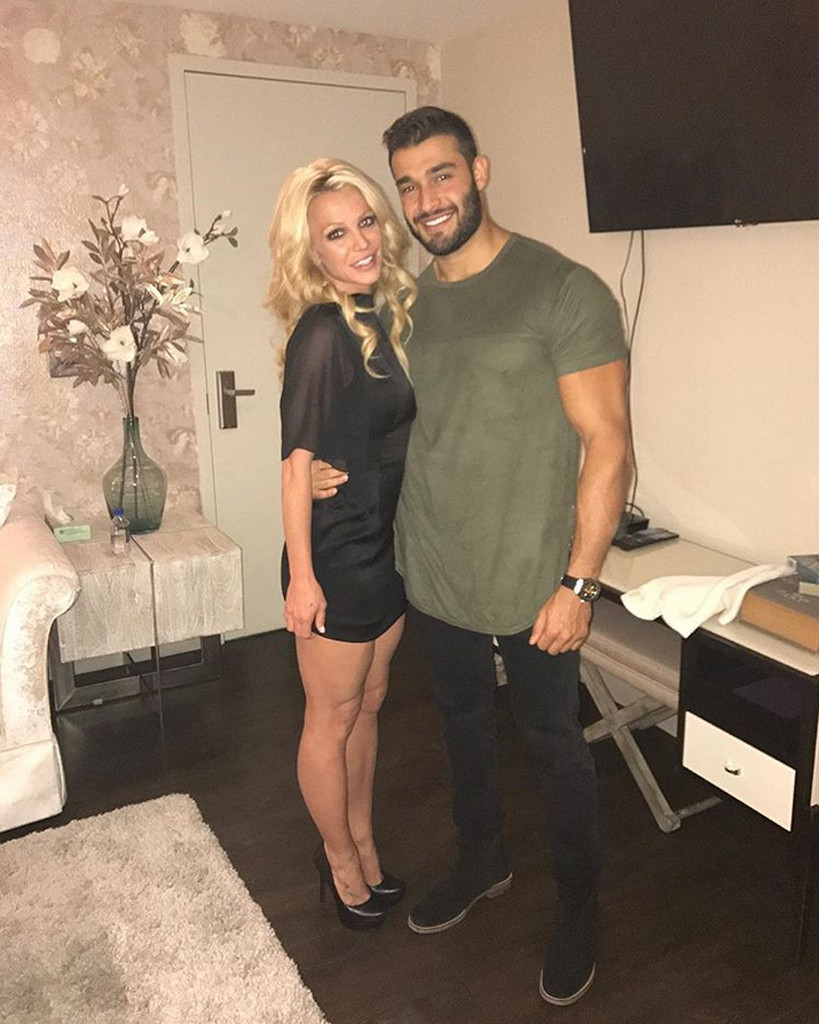 Instagram
Britney Spears and Sam Asghari are still going strong!
The world-famous pop star met her fitness model beau on set of the "Slumber Party" music video, which was released exactly a year ago today. One blink-and-you-missed-it accidental Instagram photo later, and fans couldn't help but wonder if the mother of two had a sexy new guy in her life.
It wasn't for a few months that Spears addressed her budding romance for the first time, where she reflected on the moment they were "forced" to talk to each other before shooting the steamy video. "We were waiting and waiting together for 20 minutes at a time, literally stuck there," Spears shared. "We were forced to talk to each other."