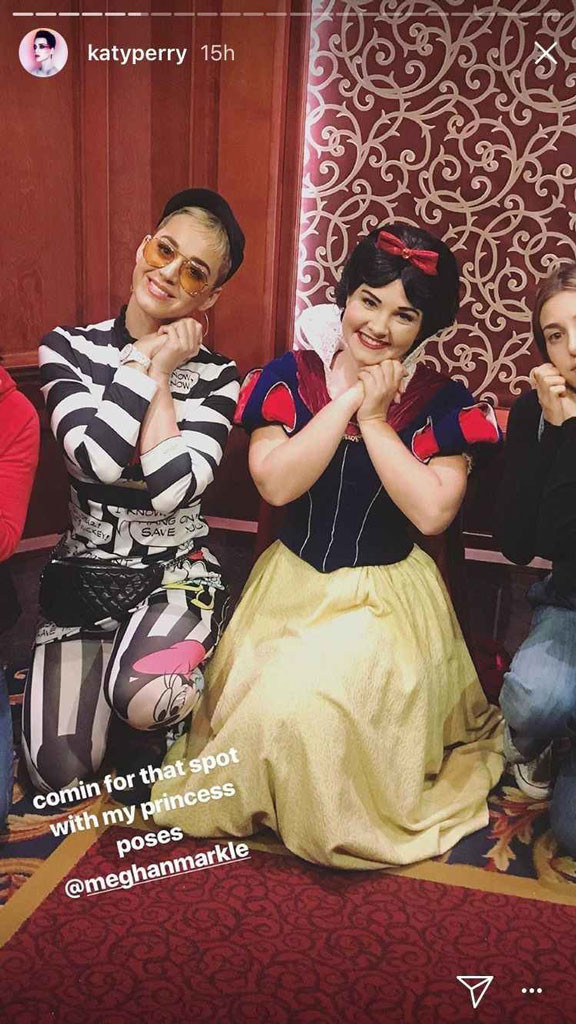 Snapchat
Every girl wants to be a princess or a pop star, but in this case, Katy Perry wants both!
The "Swish Swish" singer was spotted enjoying her Monday at the Happiest Place on Earth in Anaheim, Calif., where she decided to have a little fun via her Instagram story.
Katy captioned her classic Disneyland photo opp next to Snow White, "coming for that spot with my princess poses @meghanmarkle." Both her Snow White are pictured posing like sweet Disney princesses, though Perry rocked a Minnie Mouse-themed jumpsuit instead of a ball gown.
Between a Mad Hatter tea cup spin and a turn on the Merry-Go-Round, Perry even made sure to get a cozy interview with Mickey himself for Instagram.