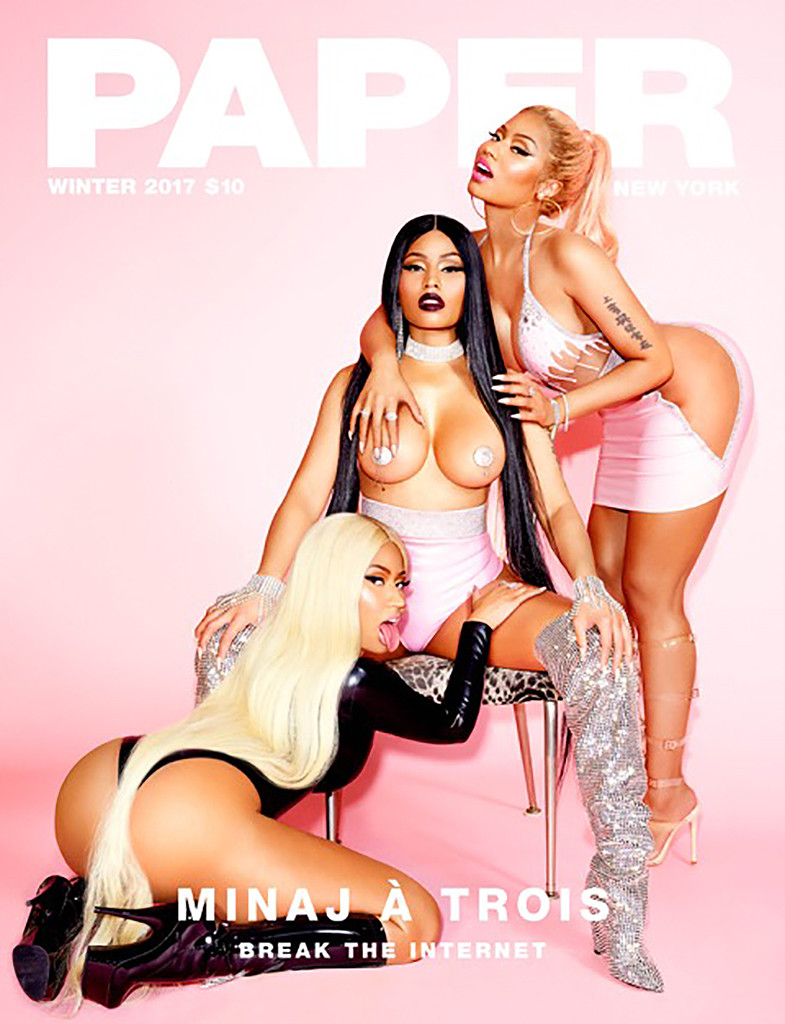 Courtesy Ellen Von Unwerth/Paper Magazine
Nick Minaj is feeling herself (quite literally) today.
The "No Frauds" rapper took to social media on Tuesday with a video many would consider her most provocative yet.
In the brief clip, various up close and personal shots of Minaj's curves are interspersed with scenes that appear to show the recording artist getting down and dirty with herself or another girl that bears a resemblance to Minaj. At one point, Nicki is shown filming another version of Nicki through a mirror, who's locking lips with yet another Nicki. There's also an NSFW audio component, as a female voice is heard moaning in the background.
Turns out the video is related to Minaj's Paper magazine shoot, where she in-fact embraced three different iterations of herself for their "Break the Internet" issue. As always, fans certainly didn't hold back from speculating that because of the risqué photo spread, new music is finally on the way.
And, of course, they had questions, comments and concerns. A lot of that.