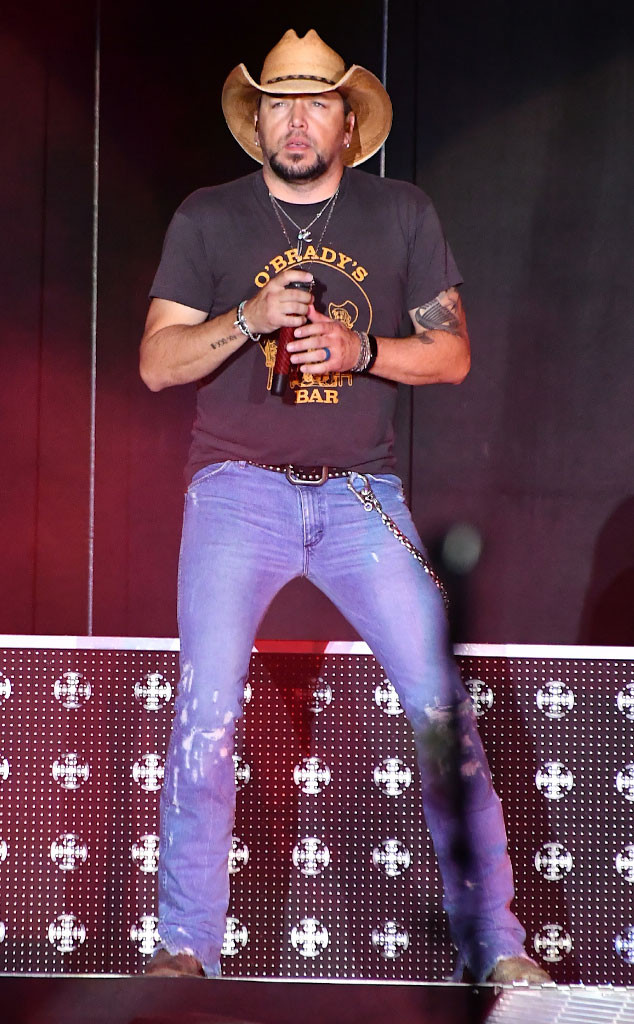 Mindy Small/FilmMagic
"It was just panic."
For Jason Aldean, the moments after gunman Stephen Paddock opened fire on a crowd of 22,000 fans listening to his show were a mix of confusion and scrambling. As the Route 91 Harvest Festival headliner serenaded his audience on October 1, the country star heard something "crackling." His initial thought? A speaker had blown.
"When it first happened, I thought a speaker had blown is what I thought," Aldean told Today's Sheinelle Jones in his first interview since surviving the deadliest mass shooting in United States history. "It just sounded like a crackling something and so, I'm kind of looking around like, 'What is that?'"