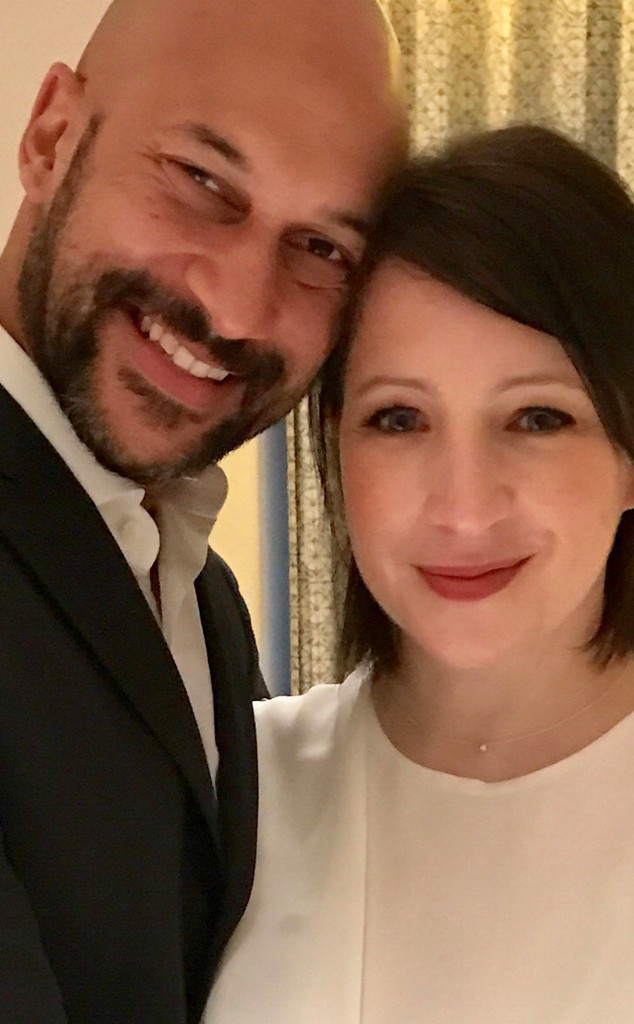 Congratulations are in order for Keegan-Michael Key!
E! News has learned the Key and Peele star is engaged to Hollywood producer and director Elisa Pugliese. His rep would also later confirm the news to us exclusively.
"She shows me every day that each one of us has the ability to help make the world a better place," Keegan-Michael shared on Twitter. "I'm the luckiest man ever. She said yes!"
While the couple has kept their romance on the more private side, fans may remember the duo stepping onto red carpets during 2017 Emmys weekend as well as this year's Tony Awards and BAFTA Tea Party event.
Most recently, the pair stepped out to support the 2017 Rescue Dinner hosted by IRC in New York City.