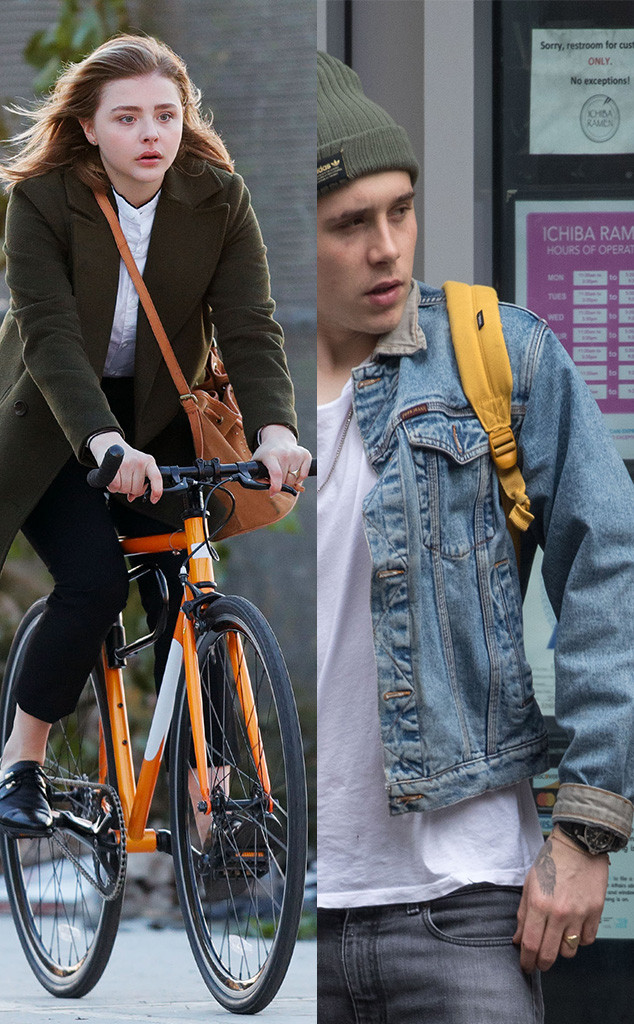 Gotham/GC Images. MEGA.
From matching denim outfits to gold rings, this fashionable couple knows how to show their love for each other in more ways than one.
Chloe Grace Moretz and Brooklyn Beckham were recently spotted out and about in New York City while sporting matching gold rings. The accessory was worn on their left hands and emblazoned with their significant other's initial on the front.
Since rekindling their romance in September, this twosome has been inseparable, but are taking their relationship slow—contrary to those engagement rumors.