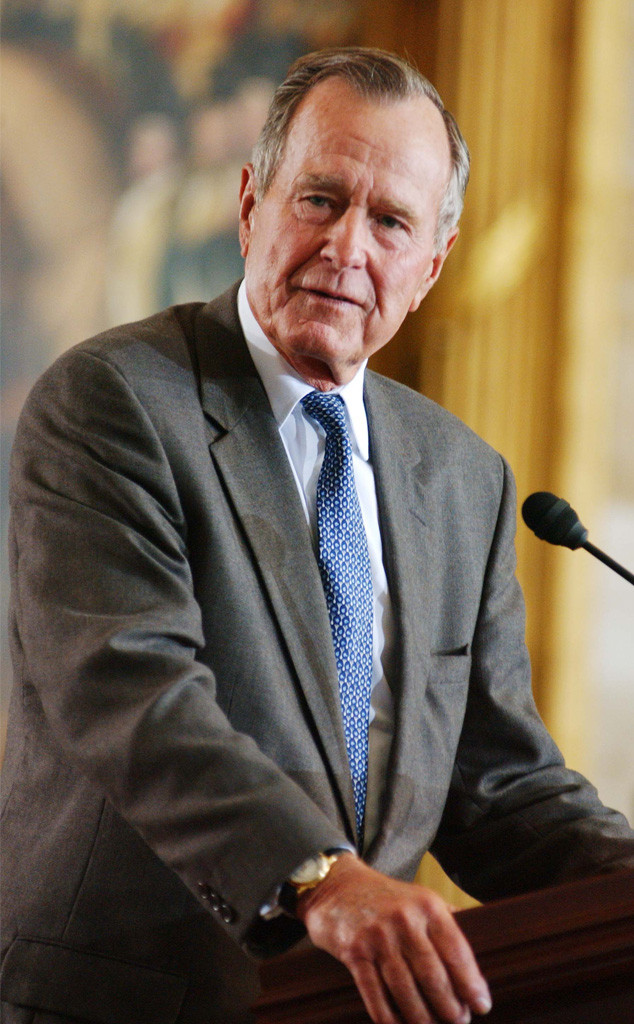 Scott J. Ferrell/Congressional Quarterly/Getty Images
Another woman has come forward with groping allegations against former President George H.W. Bush.
In a new report from TIME, Roslyn Corrigan claims the 41st president of the United States groped her buttocks while they took a photo together with Corrigan's mother at an event in November 2003. At the time, Corrigan was 16 years old.
In a statement, Bush's spokesperson Jim McGrath told E! News, "George Bush simply does not have it in his heart to knowingly cause anyone distress, and he again apologizes to anyone he offended during a photo op."
Describing her initial reaction as "absolute horror," she told TIME, "The first thing I did was look at my mom and, while he was still standing there, I didn't say anything. What does a teenager say to the ex-president of the United States? Like, 'Hey dude, you shouldn't have touched me like that?'"