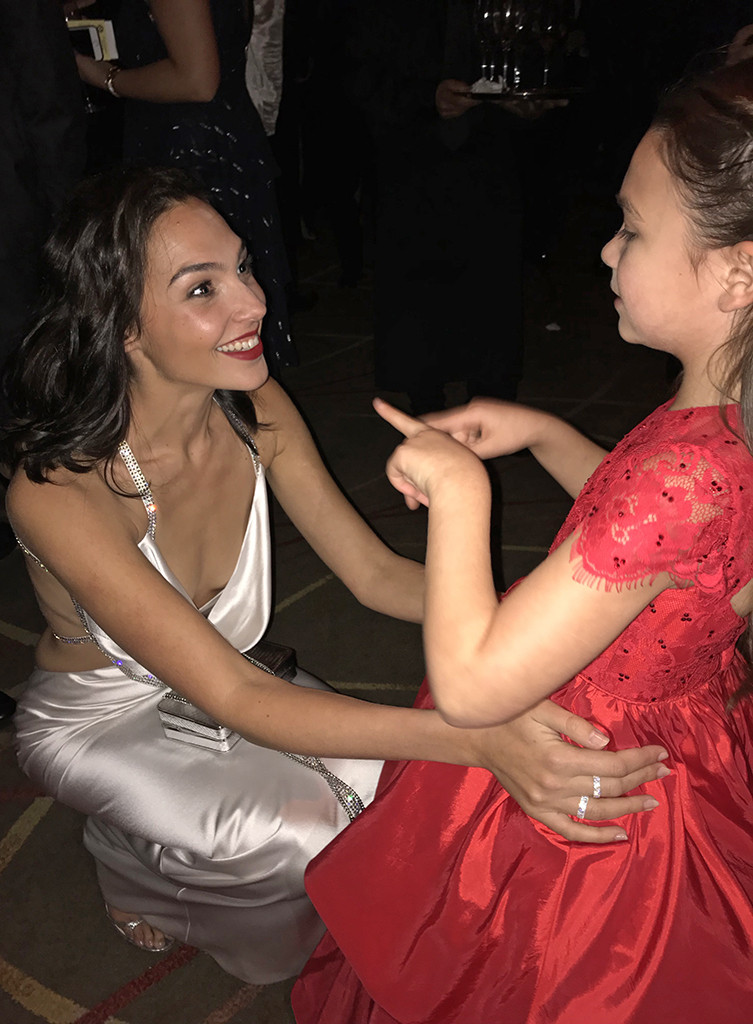 Courtesy Jazz Tangcay
Your move, Daisy Ridley.
In a recent interview with Entertainment Weekly, 7-year-old actress Brooklynn Prince revealed she's been dying to meet Gal Gadot and Ridley—and on Saturday, one of her wishes came true.
"I was just thinking about some of the celebrities I've met. I met Gary Oldman, I met Zachary Quinto, I met Emma Roberts, I met…what's her name?" the Florida Project actress said in October, turning to her mom for help. "Oh, Helen Mirren! I got to meet Elle Fanning." John Boyega is also on Prince's bucket list, who added, "Star Wars and Wonder Woman just rock!"