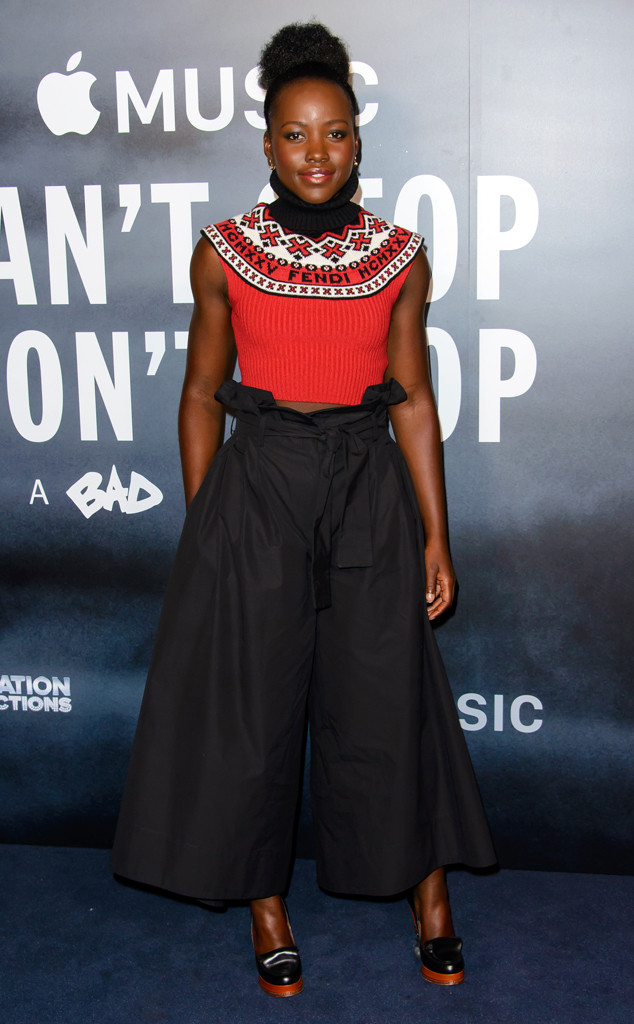 Joe Maher/Getty Images
Lupita Nyong'o is upset over Grazia magazine's decision to retouch and edit out her natural hairstyle.
The actress graced the cover of the British fashion publication's November 2017 issue, where she appears with a shaved head. According to a set of images shared by Lupita on Instagram, her hair was actually styled in a loose afro ponytail for the photo shoot.
Nyong'o expressed her disappointment, writing Thursday, "As I have made clear so often in the past with every fiber of my being, I embrace my natural heritage and despite having grown up thinking light skin and straight, silky hair were the standards of beauty, I now know that my dark skin and kinky, coily hair are beautiful too."
"Grazia is committed to representing diversity throughout its pages and apologizes unreservedly to Lupita Nyong'o," a rep for Grazia U.K. told E! News in a statement Friday. "Grazia magazine would like to make it clear that at no point did they make any editorial request to the photographer for Lupita Nyong'o's hair to be altered on this week's cover, nor did we alter it ourselves. But we apologies unreservedly for not upholding the highest of editorial standards in ensuring that that we were aware of all alterations that had been made."