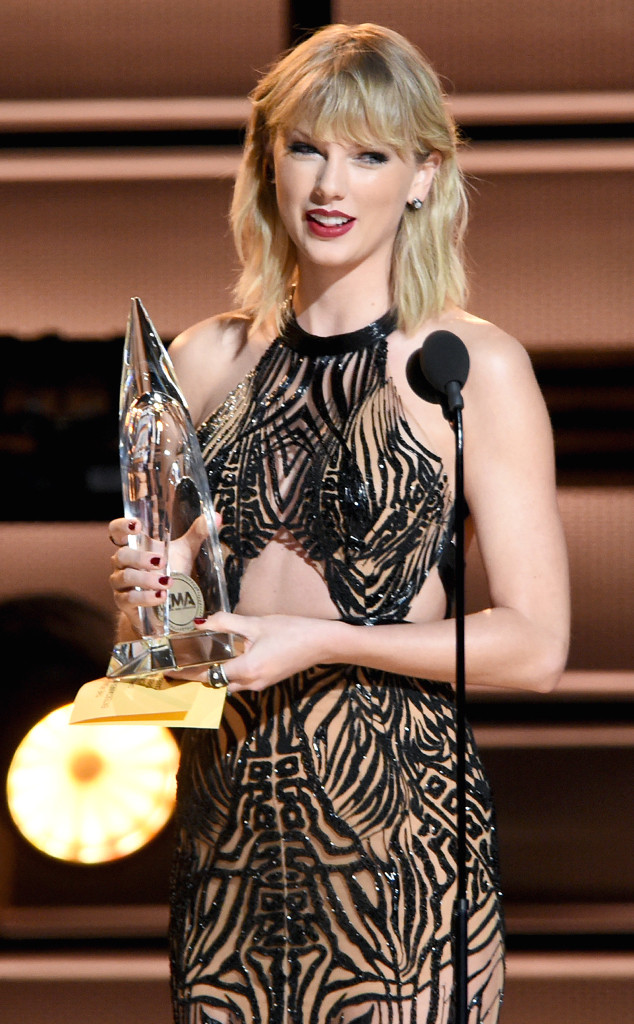 Erika Goldring/FilmMagic
Taylor Swift's presence was felt at tonight's 2017 CMA Awards.
The pop star, who is currently awaiting Friday's release of her sixth studio album, won Song of the Year for writing Little Big Town's hit song, "Better Man."
Swift's close pal Karlie Kloss was on hand to present the award to the country music foursome, who accepted on her behalf.
"We didn't write this," they teased onstage. "We're really grateful that Philip checked his email one night and that song was in his email. We want to say thanks to Taylor Swift. She couldn't be here tonight with us."
She continued, "Taylor, wherever you are, thank you for writing this beautiful song, and loving songs and loving Nashville. To the fans, to country radio, thanks for being so good to us."