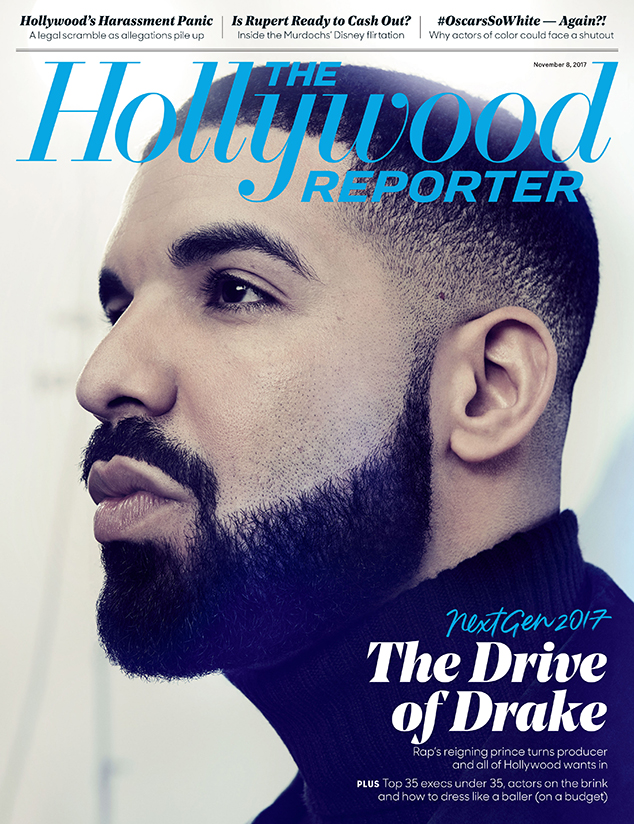 Ruven Afanador / The Hollywood Reporter
One of the top boys of rap is making a TV comeback, this time offscreen.
It was announced recently that Netflix is reviving the British crime series Top Boy and that Drake, who rose to fame 16 years ago as a teen star of Degrassi: The Next Generation, and his longtime manager, business and production partner Adel "Future" Nur, will serve as executive producers. The show is set to debut in 2019.
Drake, 31, and Nur, 32, talked toThe Hollywood Reporter about the project and the rapper's acting career, in interviews published in its November 8 "Next Gen" issue and carried out weeks ago. Drake also talked about his rap future and his love for Harry Potter.
Check out five revelations from the interviews: