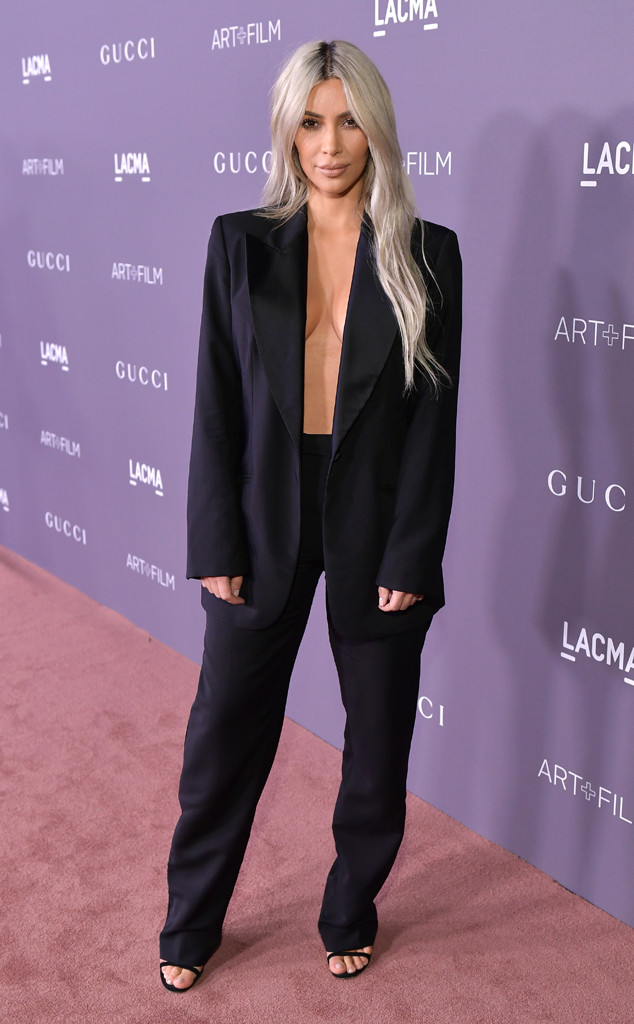 Neilson Barnard/Getty Images for LACMA
All the details on your fave celebrity's latest brunch date ensemble is just a screenshot away, thanks to Kim Kardashian.
The E! reality star's imprint on the tech world continues to grow with Screenshop, an app that lets users take a screenshot of an outfit and shop exact or almost identical items at price points that fit your budget.
Kim demonstrated how to navigate Screenshop on social media Tuesday, and it's shockingly simple. After uploading the photographic inspo of your choice, handfuls of similar fashion pieces appear within seconds and voila! the outfit of your Instagram dreams is just a credit card swipe away.
"I'm always looking for the next thing in technology," Kim, who is an adviser on the app, told Vogue. "Just being able to seamlessly convert any screenshot into an instant digital fashion store—the concept of that is just so fascinating."