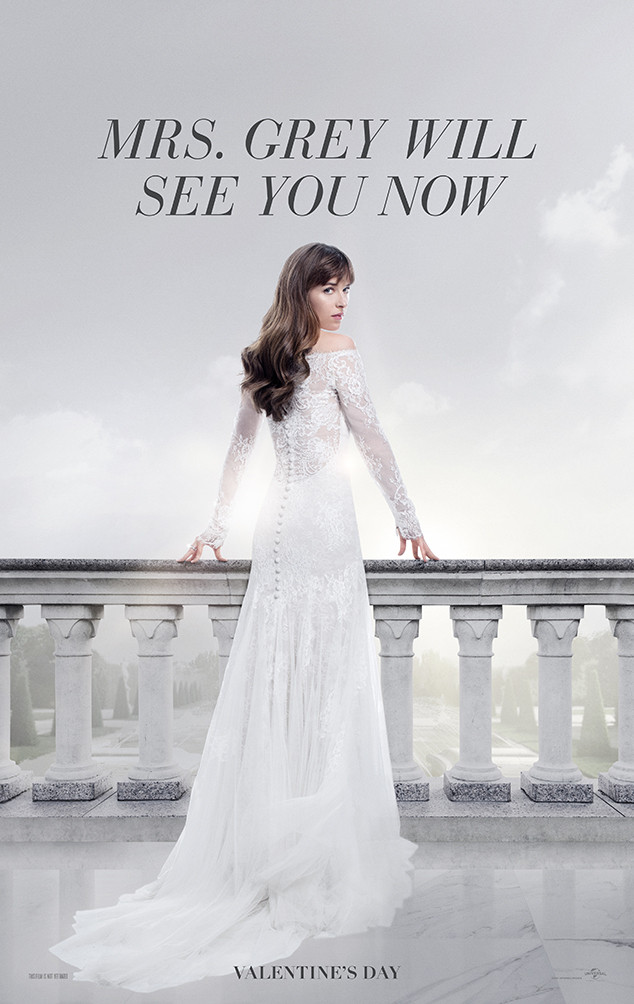 Focus Features
They may not even be back on the big screen yet, but Christian Grey and Anastasia Steele already have fans' hearts racing.
With the franchise's final chapter, Fifty Shades Freed, slated for a Valentine's Day 2018 silver screen debut, the film's official trailer just dropped to keep fans on the edge of their seats until Christian Grey and his new wife return.
Yes, as evidenced by the trailer (and featured prominently in the book), the two take their relationship from BDSM to Mr. and Mrs. With new gold bands and a mansion in the woods, the lovers try their hand at married life the Grey way—not without the Red Room, of course. However, it seems Anastasia is calling the shots this time around, as she shoots down a flirtatious architect's advances toward her man, challenges his requests and quite literally takes the wheel in the driver's seat as they're chased by a mysterious driver.
While their big screen return is still a few months away, here's everything we can expect from Mr. and Mrs. Grey: