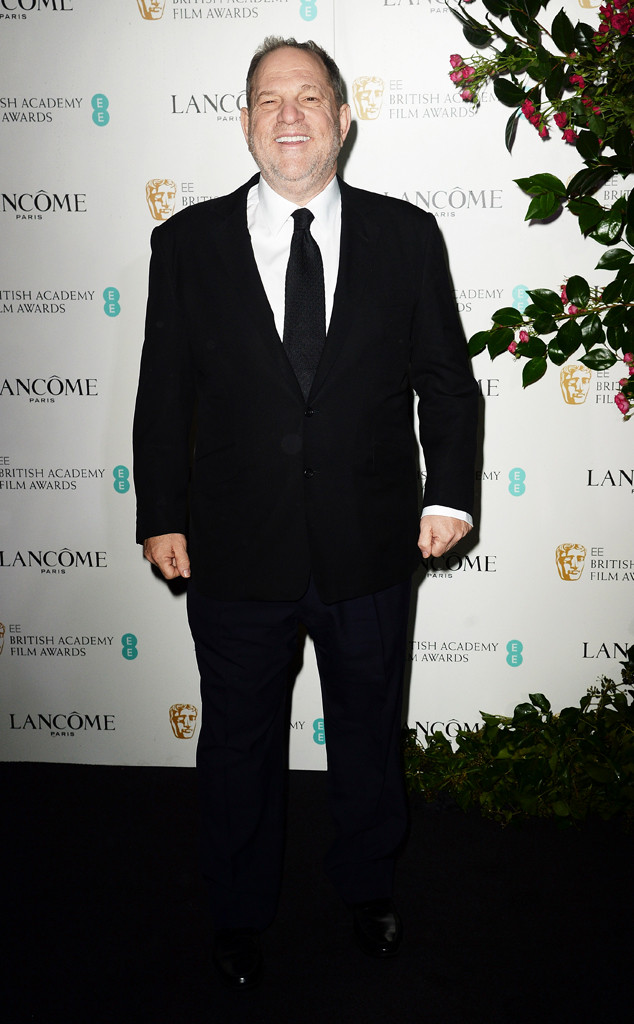 Dave J Hogan/Dave J Hogan/Getty Images
Harvey Weinstein allegedly hired intelligence agencies to help stop sexual assault accusations against him from being published, according to a new report from Ronan Farrow. Weinstein has called the new claims "fiction."
Per the exposé published in The New Yorker, the disgraced Hollywood producer allegedly hired private security agencies, among them Black Cube, to use their operatives to seek out information about his accusers.
"It is a fiction to suggest that any individuals were targeted or suppressed at any time," Weinstein's spokesperson told The New Yorker.
Since Farrow's earlier New Yorker piece and Jodi Kantor and Megan Twohey's New York Times report last month, many Hollywood actresses have publicly accused Weinstein of sexual misconduct, assault and rape, among them Rose McGowan. In response to those allegations, Weinstein's spokesperson said, "Any allegations of non-consensual sex are unequivocally denied by Mr. Weinstein."