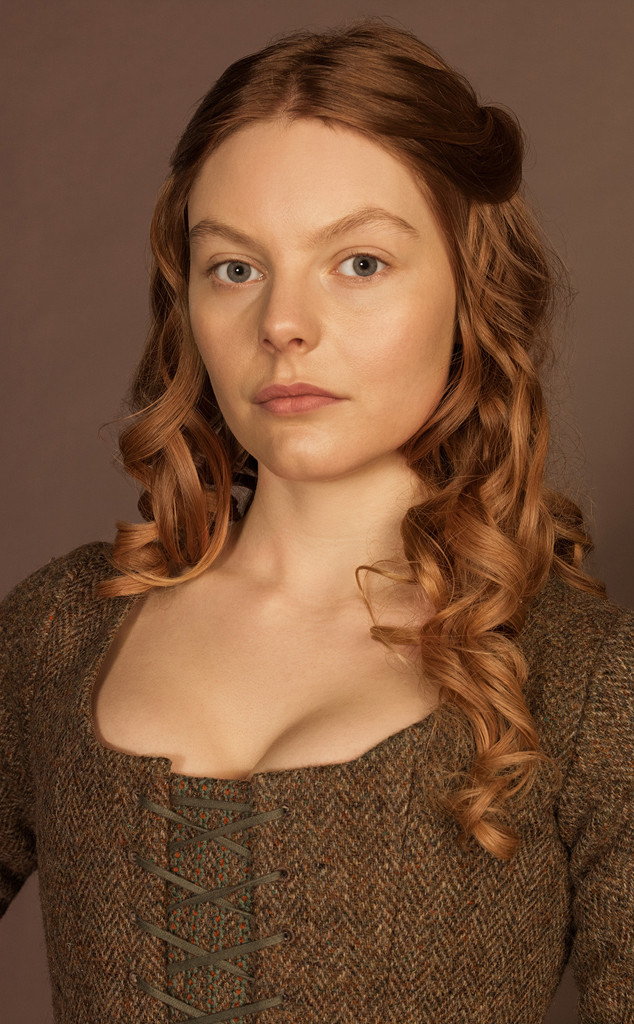 STARZ
Laoghaire, we did not miss you.
Claire's greatest enemy (or one of them) returned tonight, 20-some years after trying to get Claire killed, with a truth that was hard for everybody to face: she's Jamie's wife! And she's got two kids who call Jamie their dad and who are super confused about this other woman.
Claire and Jamie's return to Lallybroch was already not going well, mostly because Jenny was understandably pissed that Claire had been gone for 20 years without so much as a letter, while Jamie wasted away. It was Jenny's fault that Laoghaire then showed up, threw some very harsh language in Claire's direction, and then came back later with a shotgun (or the 1700s equivalent of a shotgun) and shot Jamie in the arm.