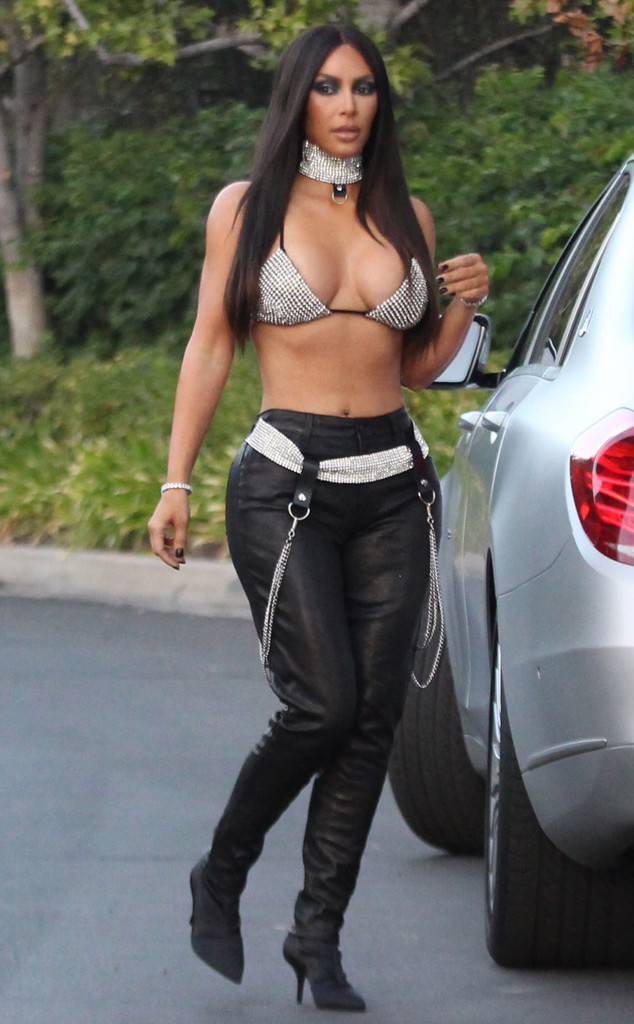 Splash News
Kim Kardashian didn't mean to rock the boat with her Halloween costume.
While celebrating the spooky holiday earlier this week, the Keeping Up With the Kardashians star received attention for her portrayals of Cher and Madonna.
Her decision to dress up as Aaliyah, however, received the most reviews from fans and followers.
In a new post on her website, the businesswoman explained her intention behind the costume. She also apologized if it hurt anyone's feelings.
"Aaliyah was such an amazing singer and she will forever be a music legend," Kim wrote to her fans. "I saw online that some people thought my costume was in poor taste and I am truly sorry if that offended anyone. When I was creating the costume, I wasn't dressing up as a race or culture but rather as a woman whom I will always admire."