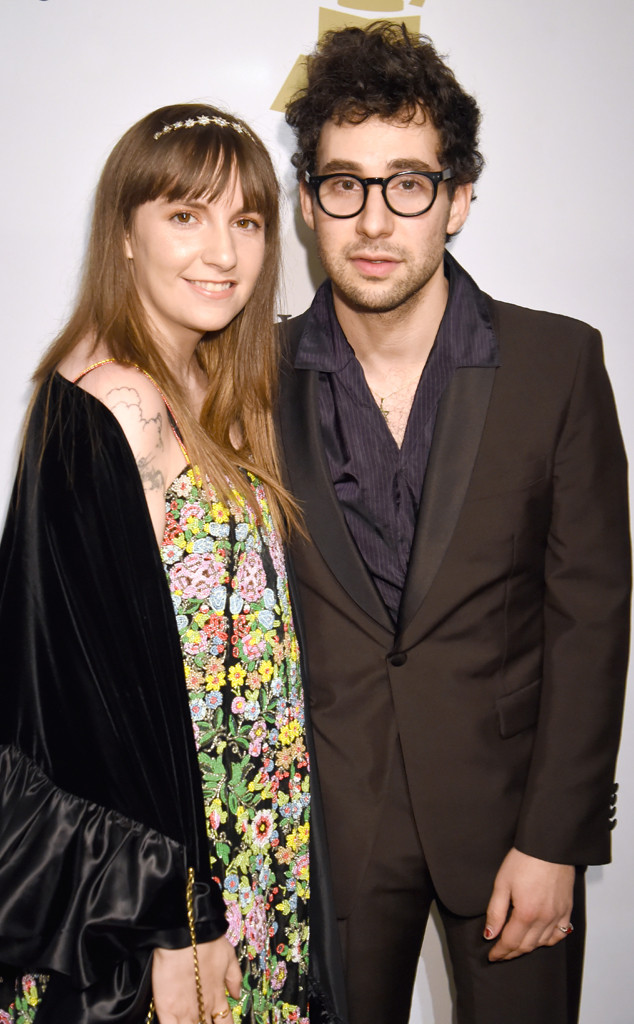 Jeff Kravitz/FilmMagic
Lena Dunham is no closer to becoming Mrs. Jack Antonoff.
In the wee hours of the morning Thursday, the creator and star of HBO's Girls revealed to her Twitter followers that she'd mistakenly thought she overheard Antonoff talking about popping the question. "I thought Jack was furtively planning a proposal to me with his sister and he just admitted I actually caught him 'talking s--t' about me!" the 31-year-old actress told her 5.69 million followers. "Now I literally can't sleep cuz I'm laughing too hard and I am also keeping him awake." Don't pity Dunham, though. "5.5 years, no rock and you know what? It's real nice."
Dunham was able to laugh at her innocent mistake, but the idea that Antonoff would propose wasn't totally crazy. "They were huddled and I heard him say 'Lena' and 'finger' so obviously it seemed like an engagement ring talk," the actress told her fans. "Anyway I want Cardi B's ring."
(If Antonoff were planning a surprise proposal, today would be the day to do it.)