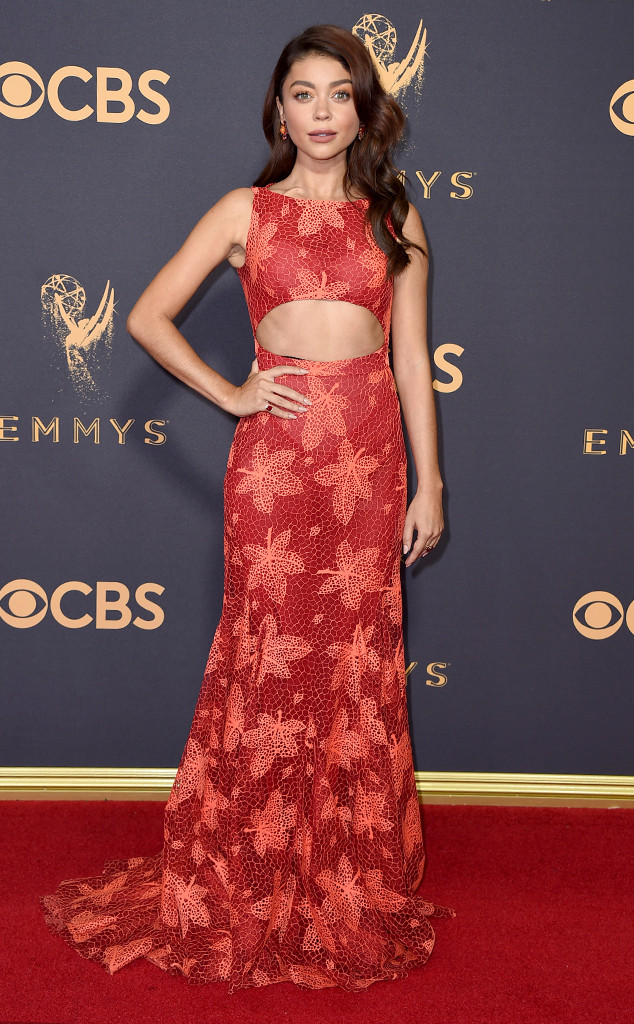 Jordan Strauss/Invision/AP
Well isn't Sarah Hyland a wealth of information on Twitter!
The 26-year-old actress responded to a fan questioning her Modern Family character's sexuality on Wednesday, revealing that Haley Dunphy is indeed bisexual. "I don't know what the writers would say?" Hyland wrote. "But I confirm."
(For the record, the ABC sitcom's writers have yet to respond to the star's assertion, but plenty of her followers expressed their excitement over the surprise reveal.)
Haley's love life is frequently featured throughout Modern Family's nine seasons, though none of Hyland's onscreen love interests have ever been women. Perhaps that could all change in the upcoming ninth and 10th season of the Emmy-winning comedy?