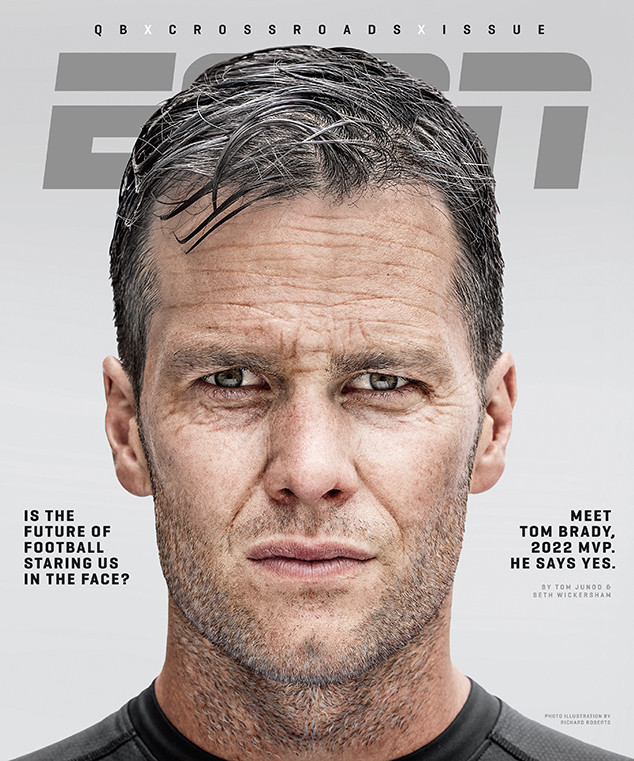 Courtesy of ESPN The Magazine
Spoiler alert: Tom Brady is not just like us.
Yes, he's married to world-renowned supermodel Gisele Bundchen. And he's arguably one of the best quarterbacks the NFL has seen in quite some time.
But perhaps what really makes Tom different from many of us is his strict diet, lifestyle and appreciation for water.
In a new profile for ESPN the Magazine, fans of the New England Patriots quarterback received an inside look into his daily drinking regimen that includes a whole lot of H2O.
According to the publication, Tom wakes up at 6 a.m. and immediately drinks 20 ounces of purified water amplified with TB12 electrolytes. The combination makes him so well-hydrated that "even with adequate exposure to the sun, I won't get sunburned."