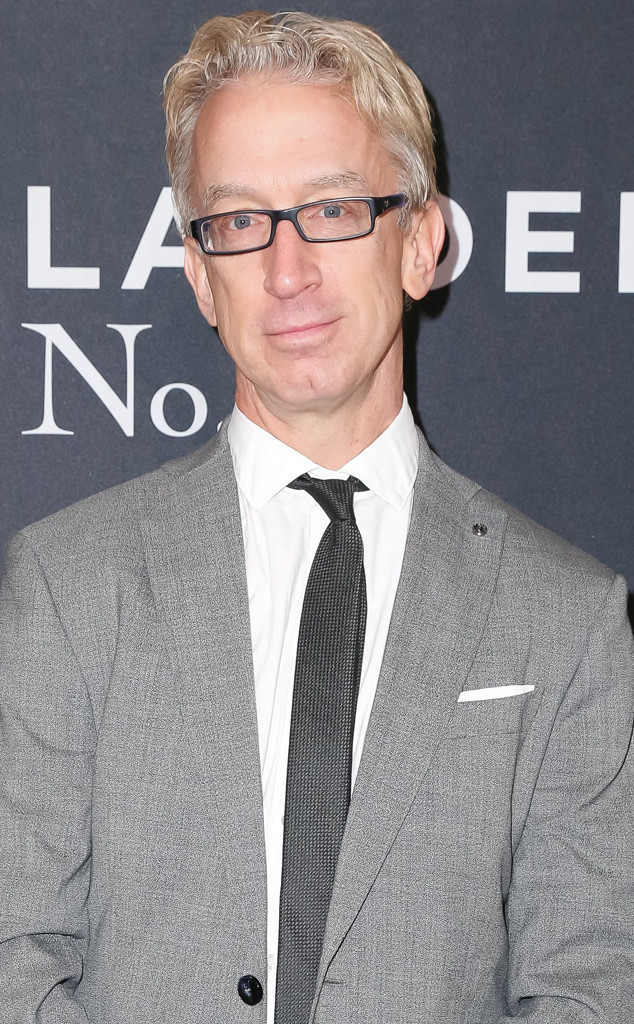 Matteo Prandoni/BFA/REX/Shutterstock
Comedian Andy Dick got the axe from an upcoming film reportedly after he was accused of sexual misconduct behind the scenes.
According to The Hollywood Reporter, the 51-year-old star was dropped from the independent film Raising Buchanan following accusations of sexual harassment. As sources told THR, Dick's alleged inappropriate behavior included groping people's genitals, unwanted kissing, licking and sexual propositions. THR spoke with sources, but not any alleged victims and a E! News has not confirmed this report.
The star, who has a history of run-ins with the law including an arrest for battery in 2008, first joked about his controversial past actions, telling to THR, "My middle name is 'misconduct.' They know what they signed up for." However, he denied the groping allegations this time.
"I didn't grab anybody's genitals," he said. However, as for the proposition claims, he told the magazine, "Of course I'm going to proposition people. I'm single, depressed, lonely and trying to get a date. They can just say no, and they probably did and then I was done."