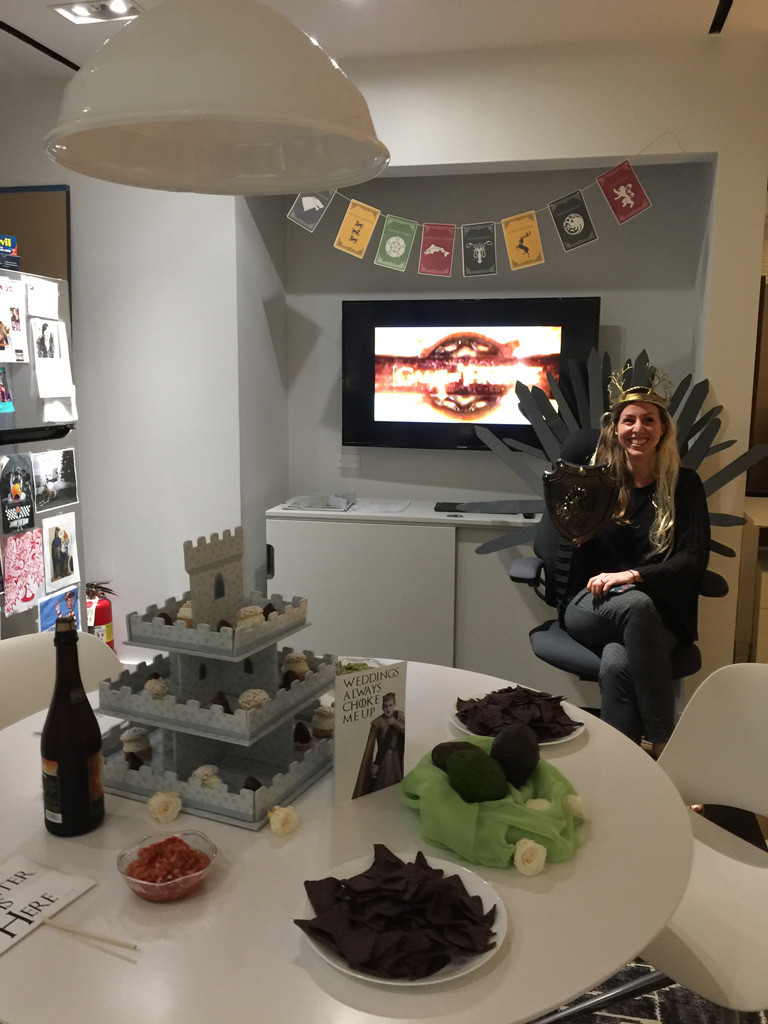 @yelirand
The Lannister's feasts have nothing on this office wedding shower.
The people at Humanscale outdid themselves again with this Game of Thrones themed wedding shower for their coworker and bride-to-be Caitlin.
This was hardly a difficult task for the clever group of employees to pull off since they said, "Half of our office is obsessed with Game of Thrones, including Caitlin."
The team creatively decorated the room with a homemade Iron Throne (aka their chair the Freedom Headrest), a dragon's eggs nest and mini castle, all within the comfort of their office. The lucky bride's coworker, Riley Andreu, told E! News, "I've been working on the Iron Throne for 3 days in our back closet (so Caitlin wouldn't see)."