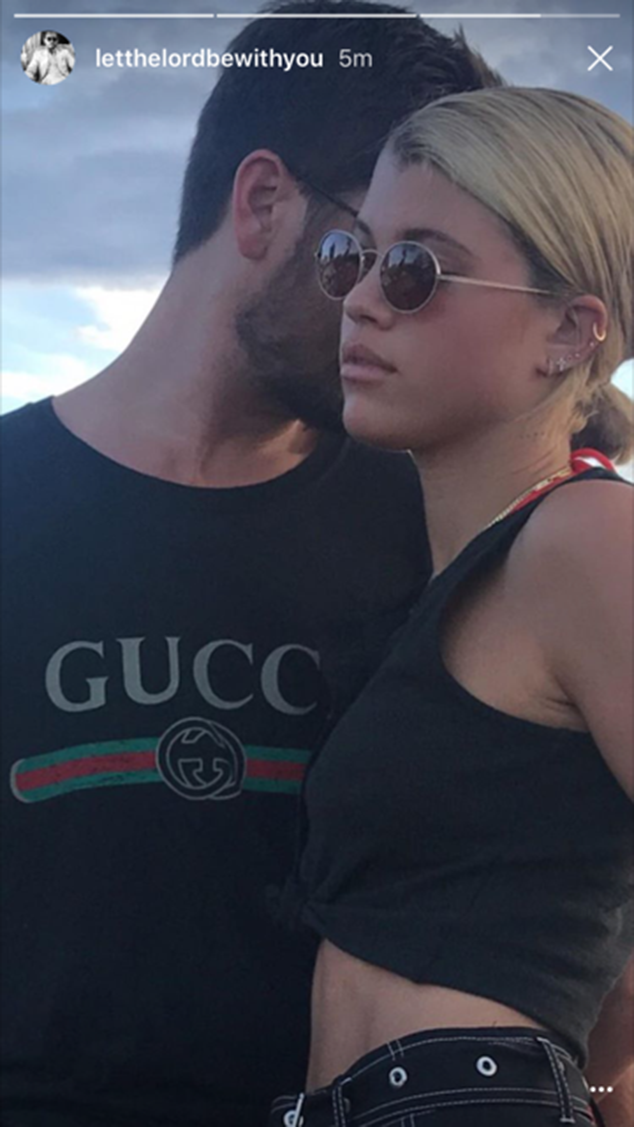 Instagram
Looks like Scott Disick is finally addressing all those Sofia Richie dating "rumors," which might not be rumors after all.
Kourtney Kardashian's 34-year-old ex just shared a photo with Lionel Richie's 19-year-old model daughter on his Instagram story—the first photo he's ever shared with her, seemingly confirming speculation that the duo are more than just friends.
In the photo, Disick (wearing a Gucci shirt) is standing close to Richie (wearing a red bikini top) and appears to be whispering in her ear.
The duo was spending the day on the beach in Miami after partying into the wee hours of the morning with Kylie Jenner's boyfriend Travis Scott.
A source tells E! News of Disick and Richie's day in Miami, "They were with a big group on The SS Groot, Dave Grutman's boat. He had the captain take the group out, while he stayed home and enjoyed his new baby girl. The boat docked at Seaspice so the group can have dinner."