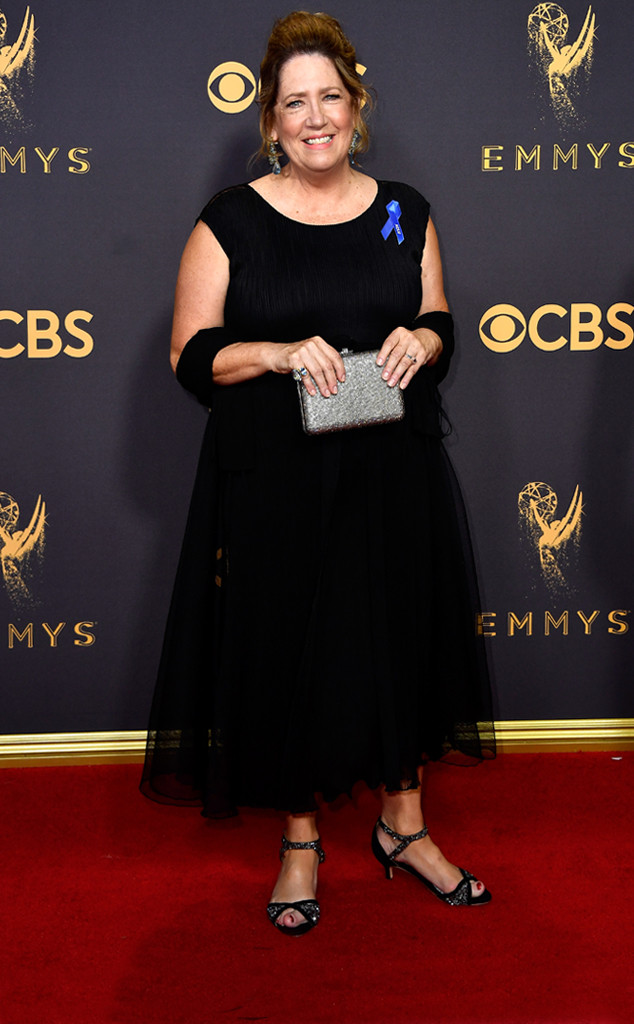 Frazer Harrison/Getty Images
It's finally her time to shine!
Ann Dowd is now a first-ever Emmy winner, taking home the award for Outstanding Supporting Actress in a Drama Series for her role in The Handmaid's Tale at the 2017 Emmy Awards on Sunday night—and proving it's never too late to become a star.
The 61-year-old actress was clearly emotional after her surprise win for the critically acclaimed Hulu series, based on Margaret Atwood's novel from 1985.
Accepting her award, Ann said, "Hello, everyone. Well, I think this is a dream,I know it's an actor's dream and I'm deeply grateful to you.I have been acting for a long time and that this should happen now, I don't have the words. So I thank you."
Ann, who also had a remarkable role in The Leftovers, also thanked many others, including her husband, children, her cast and Atwood herself.
The character actress has been under-the-radar for years, but has been working in the industry since 1985. While she may not be a household name, Ann has a career that spans over three decades, appearing in Freaks and Geeks, Law & Order, Olive Kitteridge and Masters of Sex.