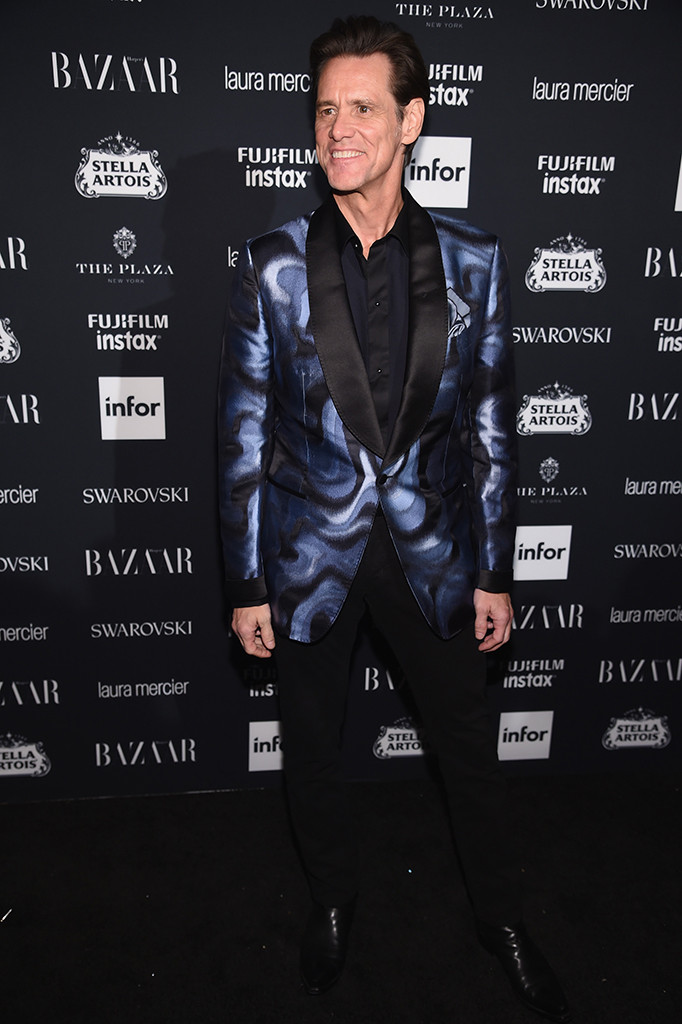 Getty Images for Harper's BAZAAR
23 years after In Living Color signed off the air, Jim Carrey is finally ready to make his return to TV.
The comedian, who's more recently been making headlines for his truly one-of-a-kind interview with E! News' very own Catt Sadler at New York Fashion Week, is set to star in Showtime's upcoming half-hour comedy Kidding. As if his first series regular role in over two decades wasn't exciting enough, the series will reunite Carrey with his Eternal Sunshine of the Spotless Mind director Michel Gondry, who will direct the new project. And if you know anything about Carrey's film oeuvre, you know that Eternal Sunshine is perhaps his best role ever, one that he was cruelly robbed of an Oscar for. So this is very exciting news indeed.