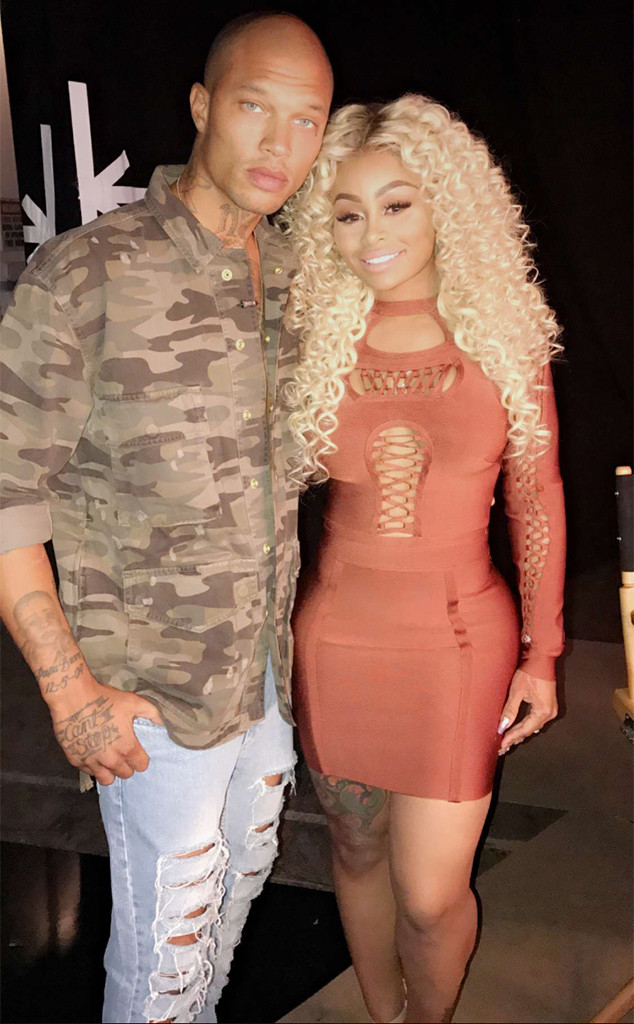 Snapchat / Blac Chyna
Blac Chyna's making some new friends these days.
The Lashed salon owner, glamour model and Rob Kardashian's ex posted on her Snapchat Thursday a photo of her standing and posing at what appears to be a fashion shoot with the "Hot Felon / Hot Convict / Hot Mug Shot Guy"-turned-model Jeremy Meeks.
Chyna, 29, wore a burnt orange cut-out bodycon mini dress and long, curly platinum blond hair. Jeremy, 33, sported a button-down camouflage shirt and ripped light blue jeans. Chyna shared a few photos from the shoot, which feature other models. She did not give any details about the project.